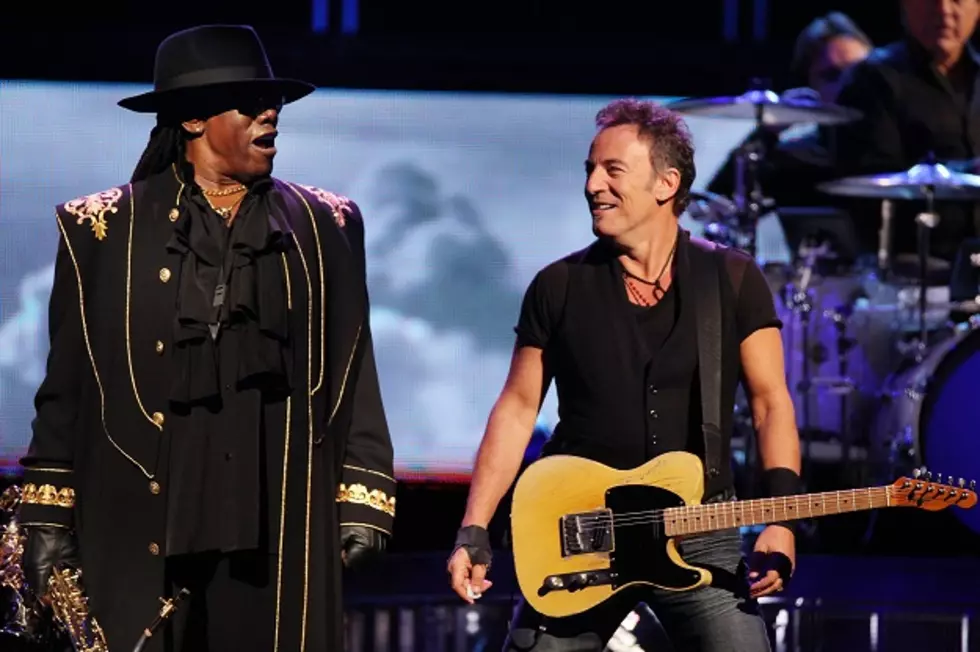 Favorite Clarence Clemons Song – Readers Poll
Fans of Bruce Springsteen and the E Street Band are remembering one of the greats as today (Jan. 11) would have been the 70th birthday of late saxophonist Clarence Clemons, who passed away last June after suffering a stroke.
The Big Man was a much beloved member of E Street, and had been playing with Springsteen since joining him onstage for an impromptu jam at a club gig back in '71.
As a prominent member of E Street, Clarence played on numerous Springsteen hits including 'Born to Run' and 'Badlands,' and non-charting classics like 'Jungleland' and 'Thunder Road.' He also had a fruitful career outside his work with the Boss, with his 1985 collaboration with Jackson Browne, 'You're a Friend of Mine,' being his most well known songs.
With such an accomplished body of work to draw some, it's not easy to pick just one stand-out track as his all-time best. But that, dear reader, is exactly what we are asking you to do. Surely the former college football standout would be down with the competitive spirit of our readers' poll.
More From Ultimate Classic Rock