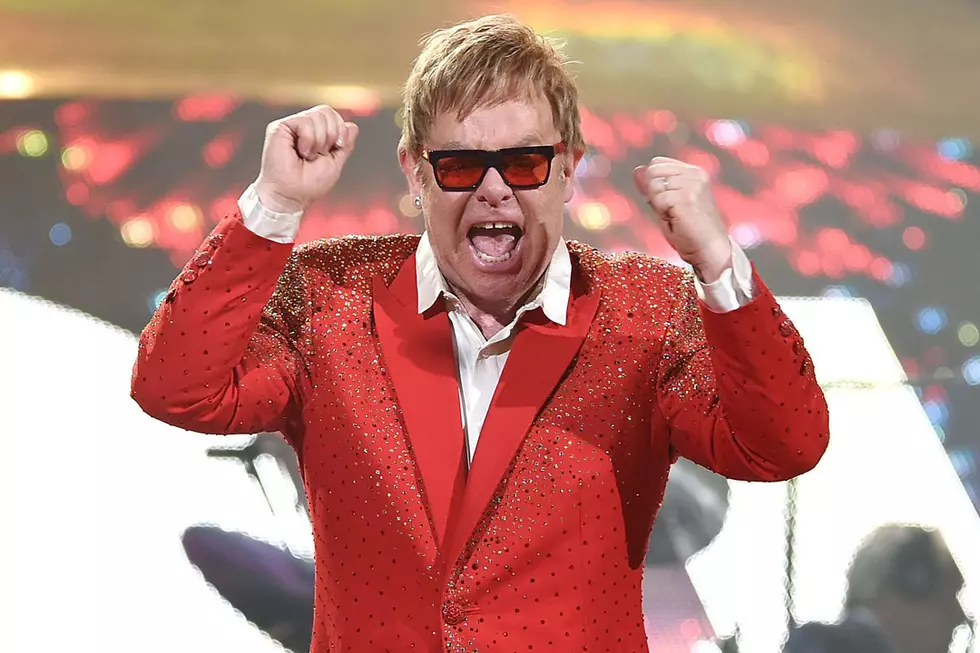 Elton John Is 'Happy to Be Pranked' to Help LGBT Rights in Russia
Andrew H. Walker, Getty Images
A day after it was revealed that he was part of a prank phone call from someone claiming to be Russian president Vladimir Putin, Elton John has issued a statement acknowledging his gullibility while repeating his desire to speak with the world leader about the problems that the LGBT community faces in Russia.
The audio of the phone call, which was broadcast on a late-night TV show in Russia, can be heard above.
"Pranks are funny," John wrote on Instagram. "Homophobia, however, is never funny. I love Russia, and my offer to talk to President Putin about LGBT rights still stands. I will always stand up for those that are being degraded and discriminated against. If this unfortunate incident has helped push this vital issue back into the spotlight, then I am happy to be pranked on this occasion."
The post was accompanied by a photo of a same-sex couple, one of whom looked as if he had been beaten in the face.
After John said earlier in the week that he wanted to meet with Putin, two Russians known for making prank calls, Alexei Stolyarov and Vladimir Krasnov, phoned the singer disguised as Putin and his translator. They offered to give John what he wants and invited him to participate in a gay-pride march in Moscow. Following the call, John posted a photo of Putin on Instagram with the caption, "Thank-you to President Vladimir Putin for reaching out and speaking via telephone with me today. I look to forward to meeting with you face-to-face to discuss LGBT equality in Russia."
Elton John Albums, Ranked Worst to Best
This Day in Rock History: September 17
More From Ultimate Classic Rock