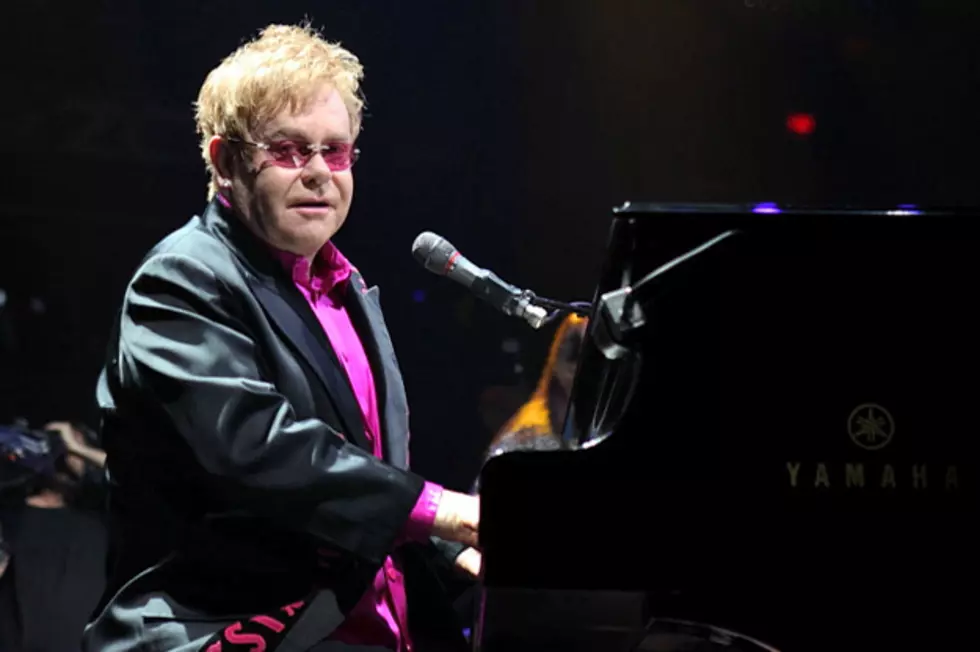 Elton John Regrets Wasting a Big Part of His Life on Drug and Alcohol Abuse
As Elton John prepares to release his new memoir 'Love is the Cure: On Life, Loss and the End of AIDS,' his reflection on the past has lead to some eye-opening revelations.
In a new interview with 'Today Show' host Matt Lauer, John was very honest with himself admitting that he wasted a lot of his time in the past on drug and alcohol abuse. Even the dawning of the AIDS epidemic didn't slow him down. "You know, I was having people die right, left and center around me, friends," admits John. "And yet, I didn't stop the life that I had, which is the terrible thing about addiction. It's that -- you know, it's that bad of a disease."
Admitting that his past holds a lot of regret, John feels guilty about it, telling USA Today, "I lost maybe 60 or 70 people to AIDS but I did nothing for the HIV movement in the 1980s." However, rather than dwell on his past miscues, he's focusing on the present, explaining, "I'm making up for it.  There is so much more to be done." Part of making up for it includes donating the sales of his book to the Elton John Aids Foundation.
Elton John has done a 360 from those drug-induced days, currently happily married to husband David Furnish and raising their son Zachary. "I'm the luckiest guy in the world," John said. "It's been a joyride. I have a child, which I thought I'd never have. And my life is a constant delight." John now leads a sober life and admits "I'd love to have more children." In fact, he recently disclosed that he's even considered putting his career on hold to become a full time dad.
Elton's book 'Love is the Cure: On Life, Loss and the End of AIDS' is due out today, July 17.
More From Ultimate Classic Rock