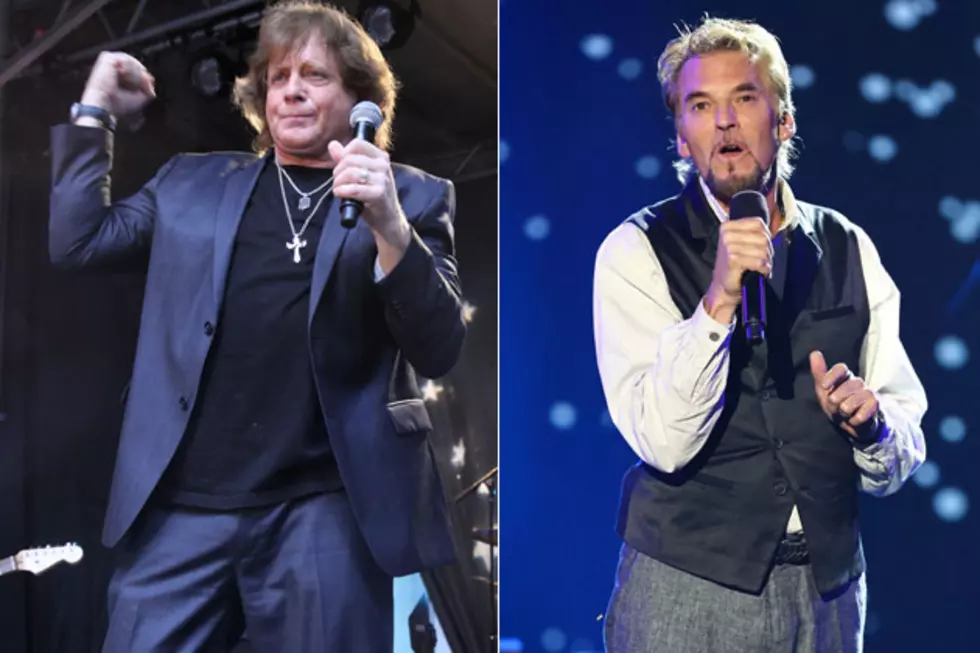 Eddie Money Wants to Punch Kenny Loggins
Rob Kim/Imeh Akpanudosen, Getty Images
It seems that singer Eddie Money not only has two tickets to paradise, but two fists ready to aim at Mr. 'Footloose' himself, Kenny Loggins.
"I'm not a fan of Kenny Loggins to tell you the truth," Money told Cincinnati morning show host Kidd Chris of WEBN. Money went on to say how he never got credit for singing on Loggins' hit record, 'I'm Alright.' "I sang the bridge in that, we were label mates, you know -- Kenny Loggins, I mean, how small can a guy be, that he divorces his wife and marries his therapist. Gimme a break!"
It seems the rift is flying on a couple of different levels. Daughters of both Money and Loggins were competing on MTV's 'Rock The Cradle' reality show. "I told [my daughter] that it can be a heartbreaking business," Money explains. "I thought she was gonna win that thing, but the TV people found out that I was gonna be on the road the last week, so they let Kenny Loggins' kid win it, and that kid was a bum too."
When host Kidd Chris joked about Loggins and Money getting in the celebrity boxing ring, Money shot back, "I tell you the truth, I'll knock him out in 20 seconds."
More From Ultimate Classic Rock