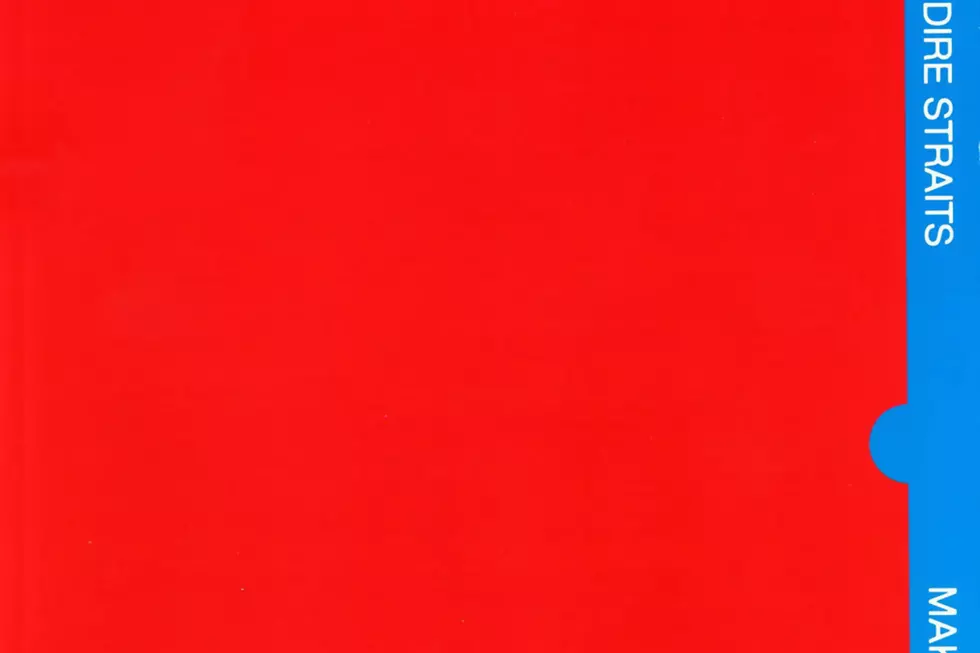 How Dire Straits Found a Way to Bounce Back With 'Making Movies'
Warner Bros.
After the rushed Communique found them suffering from the sophomore slump, Dire Straits quickly regrouped. A year later, on Oct. 17, 1980, they released their third album, Making Movies, which, along with Brothers In Arms, is widely considered to be among their best.
Making Movies was a fitting title. On their first two records, Mark Knopfler's best lyrics were already very small films, packed with the right combination of evocative detail and space that give the listener a chance to picture a scene: "Once Upon a Time in the West" even felt a bit like a spaghetti western, albeit with a white reggae groove. But here they went for a broader scope in the music, which was largely a result of their producer.
Knopfler asked the hip and cool producer of the day, Jimmy Iovine, to spearhead the record due to his work on Patti Smith's "Because the Night." Iovine, who had engineered three consecutive Bruce Springsteen albums (including The River, which was released on the same day as Making Movies) brought in Roy Bittan of the E Street Band for the sessions. Bittan's piano had been key in bringing out those same qualities in Springsteen's music and it worked to great effect here.
Bittan saw similarities between Knopfler's and Springsteen's approach to songwriting and record making. "[W]e went in and really took time to capture the emotion and paint the picture," he told Rolling Stone. "They were not very straightforward songs. The subtleties of emotion that he was trying to capture was something real special — it reminded me of Bruce, you know?"
Listen to Dire Straits Perform 'Tunnel of Love'
His impact, and the cinematic intent, is felt from the first notes of the opener, "Tunnel of Love," which begins with a few bars of "The Carousel Waltz" (from the Rodgers & Hammerstein musical Carousel) before a descending piano arpeggio ushers in the song proper. You can also immediately hear how Iovine helped shape the band's sound. Where the first two records worked off a template of laid-back minimalist blues-rock, Iovine gave a more muscular edge to Pick Withers' drums, particularly in the call-and-response with Knopfler's guitar in the middle.
There's also a change in Knopfler's approach to his guitar playing. He became more interested in playing to the song — his riffs and fills on "Skateaway" and "Expresso Love" provide just the right amount of color — than showing off his technique. That said, his two-minute outro solo on "Tunnel of Love" is a master class in how to build a solo from just a few notes into an emotional cascade of notes.
But it's the ballads where Knopfler showed tremendous growth. While "Hand in Hand" is a lovely song that got buried as the second-to-last track on the album (in front of the only clunker, "Les Boys") "Romeo and Juliet" is not only the album's standout, but arguably Knopfler's finest hour. It's been covered by many other artists and is one of the few Dire Straits songs he still plays regularly in his concerts.
Commercially, Making Movies didn't scale the heights of its predecessors, peaking at No. 19, although it eventually went platinum. Still, Dire Straits would continue with this cinematic approach on their next effort, Love Over Gold, which had the 14-minute epic "Telegraph Road" and the film noir of "Private Investigations." They then redefined themselves again in 1985 with the blockbuster Brothers in Arms.
Dire Straits Albums Ranked 
More From Ultimate Classic Rock