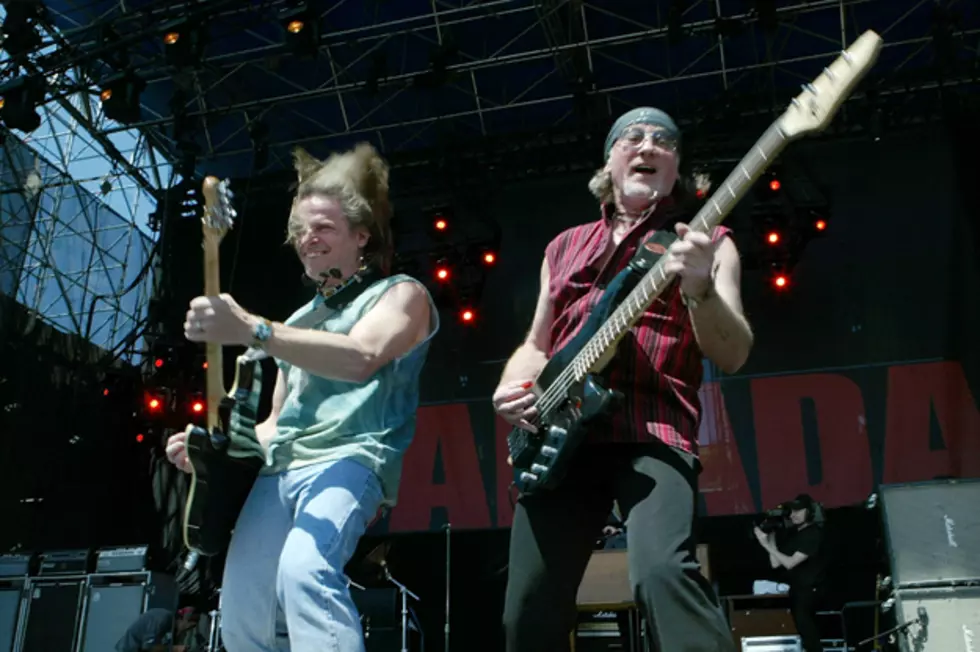 Deep Purple's Roger Glover Says Band Disagrees on the Importance of Recording New Albums
At a February news conference in Mexico City, Deep Purple frontman Ian Gillan said "it's about time" when asked about the prospects of a new Deep Purple album, which would be the band's first new studio album since 'Rapture of the Deep' in 2005.
But it appears that not everybody in Purple is necessarily on board with the idea of a new album at this point. Bassist Roger Glover says that there's been "disagreement in the band about whether to do another album."
Talking with journalist Darryl Sterdan, Glover endorsed the idea of a new Purple record. Although he agrees albums "don't really make money anymore," he said that in his opinion, Deep Purple is "an album band" that should make records "even if it costs us money."
Glover calls new albums an opportunity to capture a "moment in time" and said that "in a band with history like ours, those moments mean a lot."
He also took a moment to dish out some thoughts regarding the band's orchestral tour, which launches in Ontario on Friday. Glover said that the presence of the orchestra will make songs like 'Highway Star' and 'Hush' sound "bigger" with the "riffs you know" and an "element of subversiveness."
As the years pass, the band has toned things down a bit. Glover says that they're not "that loud anymore," and joked that "we like to leave people with their hearing intact. Brains, we don't care about, but hearing...."
Watch Deep Purple perform 'Smoke on the Water'
More From Ultimate Classic Rock