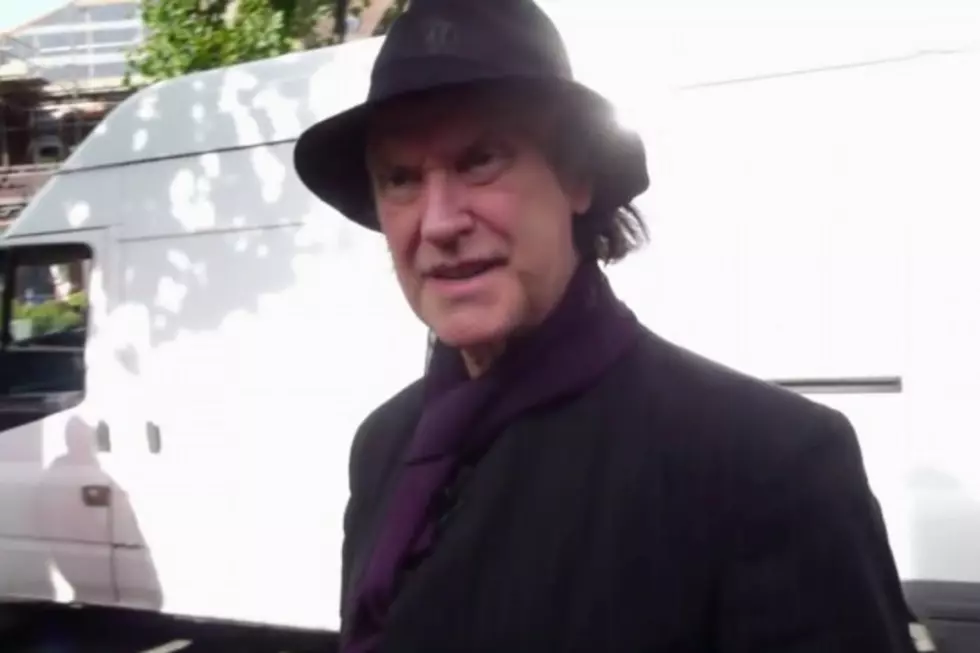 Dave Davies Says He Isn't Holding Up a Kinks Reunion
YouTube
According to Ray Davies, the oft-rumored Kinks reunion can't happen until his brother Dave settles a long-simmering feud with drummer Mick Avory. As has been so often the case in their famously fractious history, Dave disagrees.
Davies set the record straight with a June 11 tweet, claiming he doesn't understand why people keep saying his animosity toward Avory is preventing the Kinks from making new music. He also reasserted that he's very much on board with the idea of a reunion:
If he really wants to know why reporters keep saying he's the one holding things up, he doesn't have to look very far: Last year, Ray Davies told the Daily Telegraph that if it weren't for Dave and Avory's squabbling, the reunion would already have happened. "I really can't play with my brother as that name, the Kinks, and not have Mick in," claimed Ray. "Mick will work with him, but Dave doesn't want to work with Mick. Sibling rivalry is nothing on their rivalry. I have no idea what's wrong with them."
So if Ray is willing, Dave is willing, and Mick is willing, what's stopping the Kinks from getting back together? In the short term, as ABC News Radio notes, Dave Davies is busy lining up a series of solo tour dates that will keep him on the road this fall. Ray, meanwhile, is readying his own solo tour and album — all of which means that even without a feud, a Kinks reunion probably still won't be happening anytime soon.
See the Kinks and Other Rockers in the Top 100 Albums of the '60s
Rock's Most Hated Albums
More From Ultimate Classic Rock