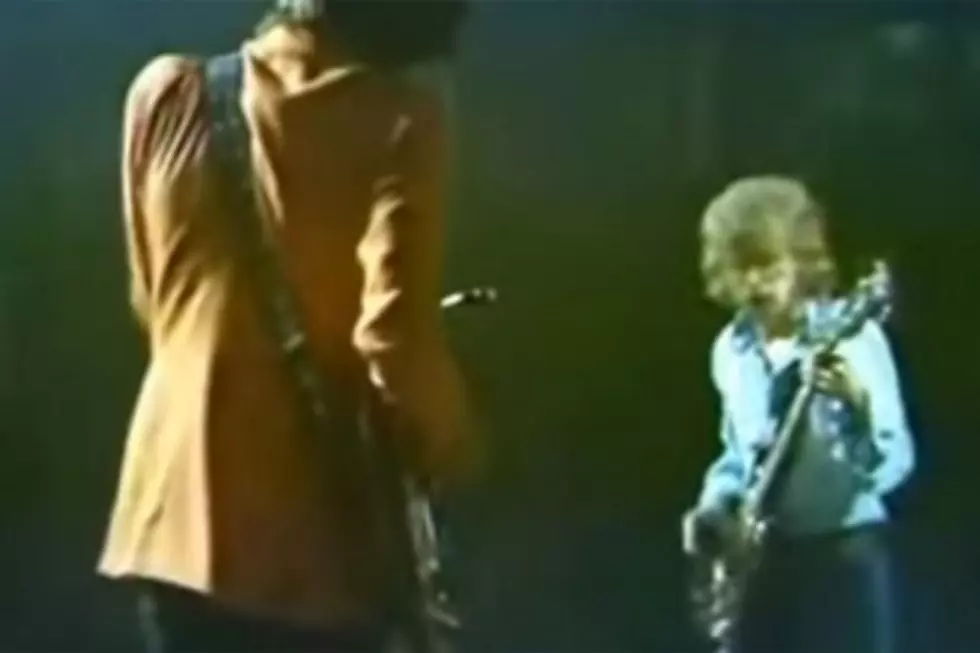 Vintage Cream Movies Getting Boxed on New DVD Set
YouTube
A trio of Cream-related films from the late '60s and early '70s will be collected on a new box set next month. The three movies include one with the entire band, one featuring bassist and singer Jack Bruce and one with drummer Ginger Baker.
The box includes DVD editions of Cream's Farewell Tour at the Royal Albert Hall from 1969, the following year's Rope Ladder to the Moon featuring Bruce and Ginger Baker in Africa With Fela Ransome-Kuti from 1971. All three movies were shot by Tony Palmer, the director who helped make Frank Zappa's 200 Motels.
In addition to the original films, the box, which will be released on May 4, also includes bonus material from the respective artists.
Cream's Royal Albert Hall show from Nov. 26, 1968, was the group's planned last appearance in the '60s (they briefly reunited in 1993 and 2005). Extras include additional performances from the Palmer movie All You Need Is Love, like Eric Clapton's "Layla."
Rope Ladder to the Moon, a 55-minute film that aired on the BBC in 1971, charts Bruce's backstory as he launches a solo career with his 1969 album Songs for a Tailor. Bonus material includes a 2009 interview with the late bassist.
The Baker documentary, which also runs less than an hour and was originally broadcast on the BBC in the early '70s, follows the drummer as he makes a pilgrimage to Africa to play with the legendary Fela Kuti, the Nigerian bandleader who helped shape Afrobeat. There's also a profile of the Baker Gurvitz Army, which the percussionist put together in 1974, included.
The films have reportedly been restored, which is good news to anyone who's watched blurry clips of the 45-year-old films online.
See Cream and Other Rockers in the Top 100 Albums of the '60s
25 Interesting Rock Movie Facts
More From Ultimate Classic Rock