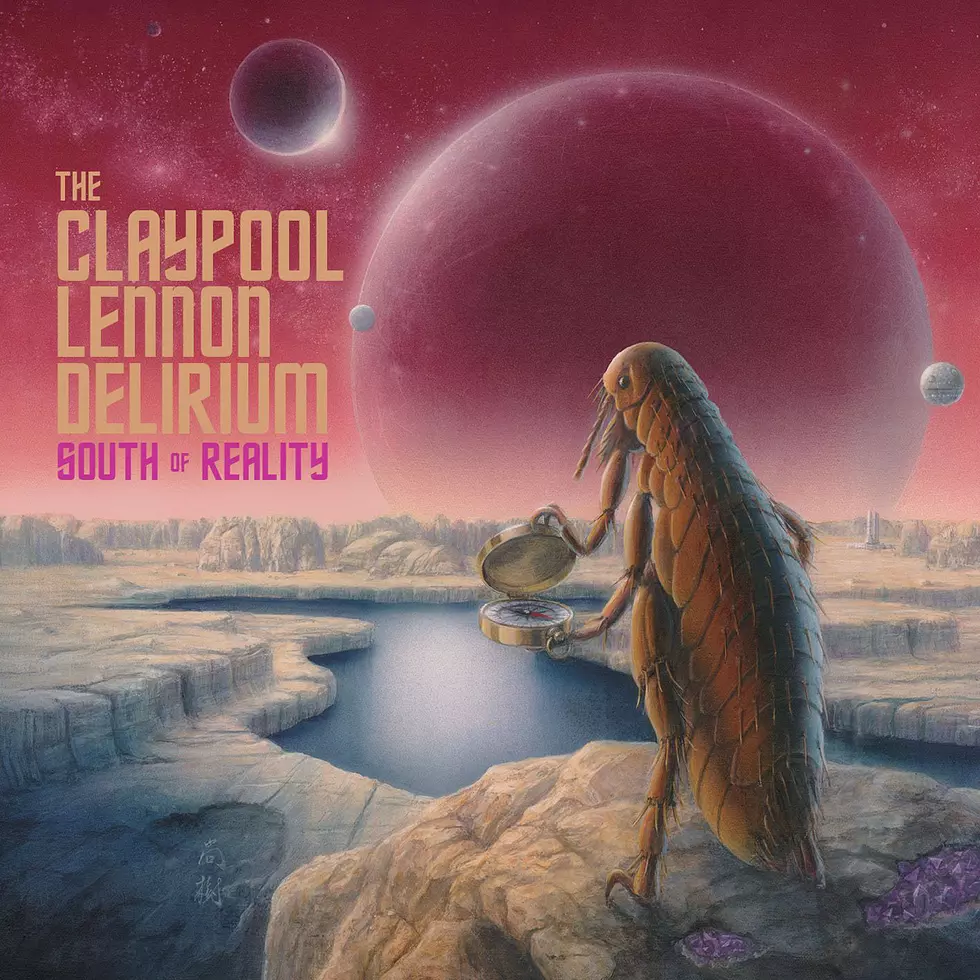 Claypool Lennon Delirium Announce New Album, 'South of Reality'
ATO Records
The Claypool Lennon Delirium, featuring Primus frontman Les Claypool and Sean Lennon, announced that their second album, titled South of Reality, will be released on Feb. 22, 2019.
The LP follows 2016's debut, Monolith of Phobos, and last year's covers EP, Lime and Limpid Green. The track listing and first dates of a supporting tour can be seen below, with further shows to be announced soon.
You can listen to "Blood and Rockets," the lead track from the upcoming album, below.
Lennon told Rolling Stone that the song was about "the lascivious exploits of famed JPL rocket scientist Jack Parsons, the man who not only helped America get to the moon with liquid fuel technology, but was also a Magister Templi in Aleister Crowley's cult, the Ordo Templi Orientis," who "sadly passed away in a violent explosion during a secretive alchemical experiment at his house in Pasadena."
He said that he and Claypool "are great friends indeed, and I guess I'm not nervous in quite the same way as I was in the beginning, but I still make sure to do as much preparation as possible. Ideas always come quick for us, and I think that's why we like working together. But playing with Les is like knowing you're gonna be playing tennis with Rafael Nadal – it makes you wanna brush up on a few things before you get on the court."
"The Claypool Lennon Delirium's epic sophomore album might be just the antidote this sick world needs," ATO Records said in a press release announcing the LP. "Music so potent it could repel an asteroid impact from space, these seasoned warriors of psychedelia have crafted timeless songs that may as well be chiseled in stone."
The Claypool Lennon Delirium, 'South of Reality' Track Listing
1. "Little Fishes:
2. "Blood and Rockets - Movement I, Saga of Jack Parsons - Movement II, Too the Moon"
3. "South of Reality"
4. "Boriska"
5. "Easily Charmed by Fools"
6. "Amethyst Realm"
7. "Toady Man's Hour"
8. "Cricket Chrionicles Revisited - Part I, Ask Your Doctor, Part II, Psyde Effects"
9. "Like Fleas"
The Claypool Lennon Delirium U.S. Tour Dates
Oct. 25-28 – Placerville, CA @ Hangtown Music Festival
Dec. 28 – San Diego, CA @ The Observatory North Park
Dec. 29 – Santa Ana, CA @ The Observatory
Dec. 31 – San Francisco, CA @ The Fillmore
More From Ultimate Classic Rock