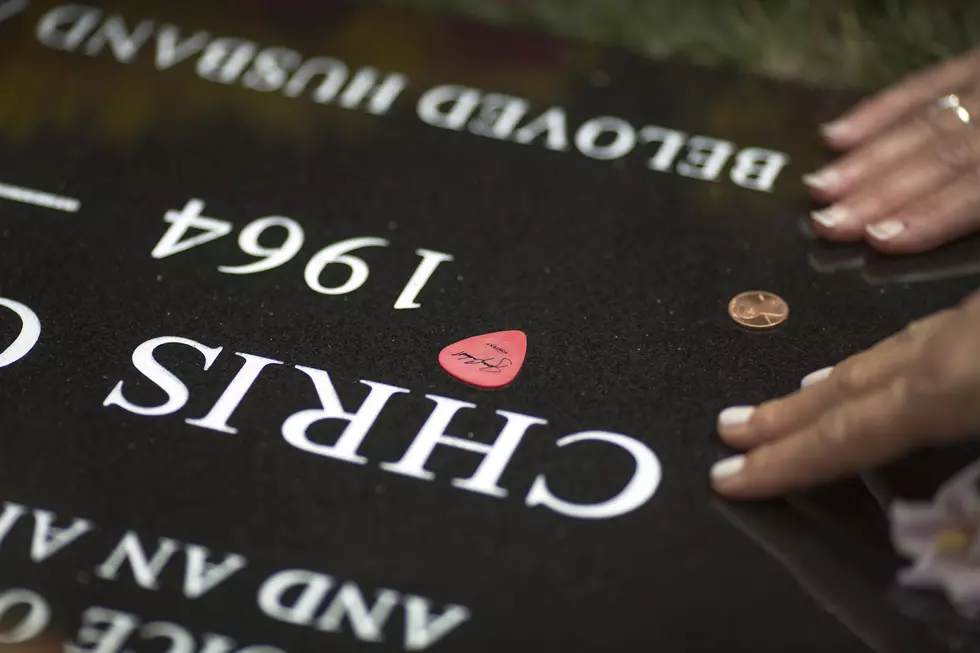 Chris Cornell Fans Asked Not to Film at His Grave
David McNew, Getty Images
Ever since he was laid to rest last May, Chris Cornell fans have been making pilgrimages to the Hollywood Forever cemetery in Los Angeles to visit his final resting place. While guests are welcome, the cemetery is unhappy that people are filming the site, and have sent a letter to his widow, Vicky.
Last week, Cornell's management team tweeted, along with a scan of the letter, "We understand that some of Chris's fans wish to video their visits at Hollywood Forever, but we've had confirmation that it's against their policy. We'd like to thank everyone for their understanding."
In the letter, Noelle Berman, the Director of Private Estates for Hollywood Forever, said that, in order to maintain their Open Gate Policy, they "do not allow un-permitted filming anywhere on the Grounds." This is to "protect the privacy of all the families who have entrusted us to care for their loved ones." Those who are caught filming will be asked to stop, with the guarantee that "they will be treated kindly."
Berman, who pointed out that  she wants fans to know that this policy is coming from her and not Vicky, noted that Cornell's fans "are always respectful of his space and leave sweet gifts and notes" and that she regularly sees fans visiting his grave. "It is beautiful to see and reminds me how special and adored your husband is," she added.
More From Ultimate Classic Rock