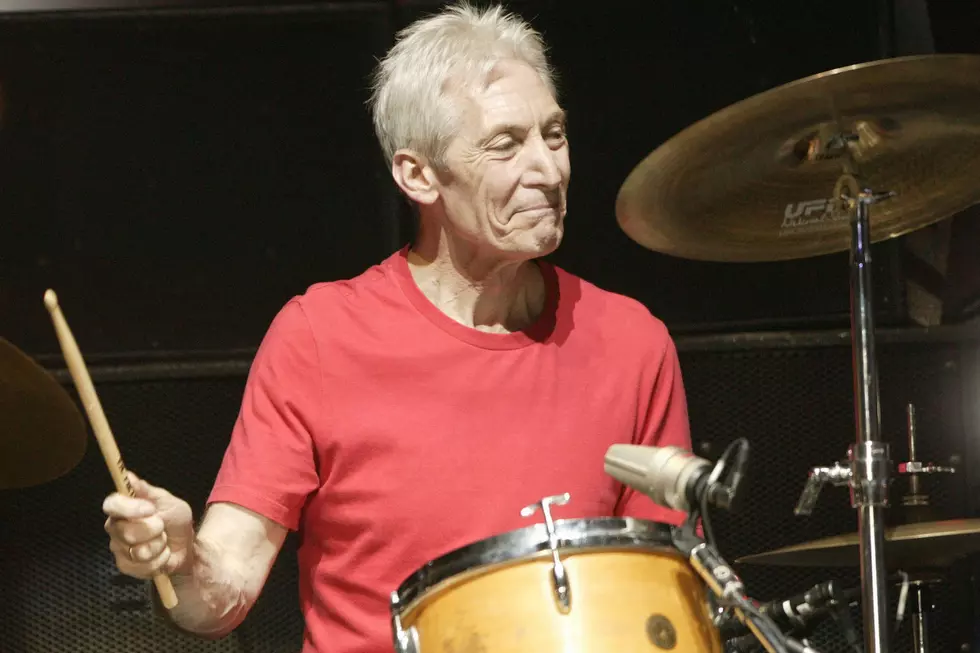 When Charlie Watts Sent His Embezzling Employees to Jail
Staff, Getty Images
You don't want to mess with the Rolling Stones member who once punched frontman Mick Jagger in the face.
Just ask Paul and Joan Atkinson, the couple that spent years running a horse farm owned by Charlie Watts and his wife Shirley.
They were sentenced to prison on April 27, 2000, after getting caught with their hands in the company till. Paul, who managed the farm, and bookkeeper Joan were accused of using the Watts' money to buy "a private trip to France, champagne and cognac," among other things, to the tune of tens of thousands of dollars.
For a time, the Atkinsons seemed like model employees: Just a few years before their embezzling was discovered, they were in the news for far happier reasons, making headlines when the Watts' Arabian mare Pearlie Mae earned a world title. And Paul Atkinson, who gave Shirley Watts initial encouragement to start the farm and was hired before Joan, presided over a period of extreme growth; according to one report, under his stewardship, the stables expanded from a dozen to 150 horses.
With that growth, however, came increased pressure. "The last two years were extremely fraught because both Shirley and I had very high standards when it comes to the care of horses," Paul later explained. "It became more and more difficult for me to award that care to each individual horse. I found the increasing pressures of all aspects of my life led me to start to fail psychologically. I became depressed, unable to deal with things. It became a very difficult time."
Tough as that may have seemed, things most likely got worse: the Atkinsons were both found guilty — and somewhat snarkily described by the court as "motivated by greed not need" — with Paul sentenced to three months in prison and Joan to a year.
Given that Paul attempted to paint Joan as the villain, telling the court "she managed the invoices and the checks and I felt safe because I trusted her," it seems fair to assume there were some difficult conversations after the gavel stopped banging.
Unfortunately for the Watts, this battle with the Atkinsons wouldn't be the last time their farm landed them in court. In 2008, they ended up in a legal tug-of-war over a horse they took back from clients they claimed hadn't paid for — not that it seemed to bother the ever-unflappable Charlie much.
"I've got no idea about the details. Shirley says it's in the lawyers' hands. It's nothing to do with me," Watts said with a shrug. "We own it together, but that side of it, I don't deal with."
 
Rolling Stones Live Albums Ranked
You Think You Know the Rolling Stones?
More From Ultimate Classic Rock