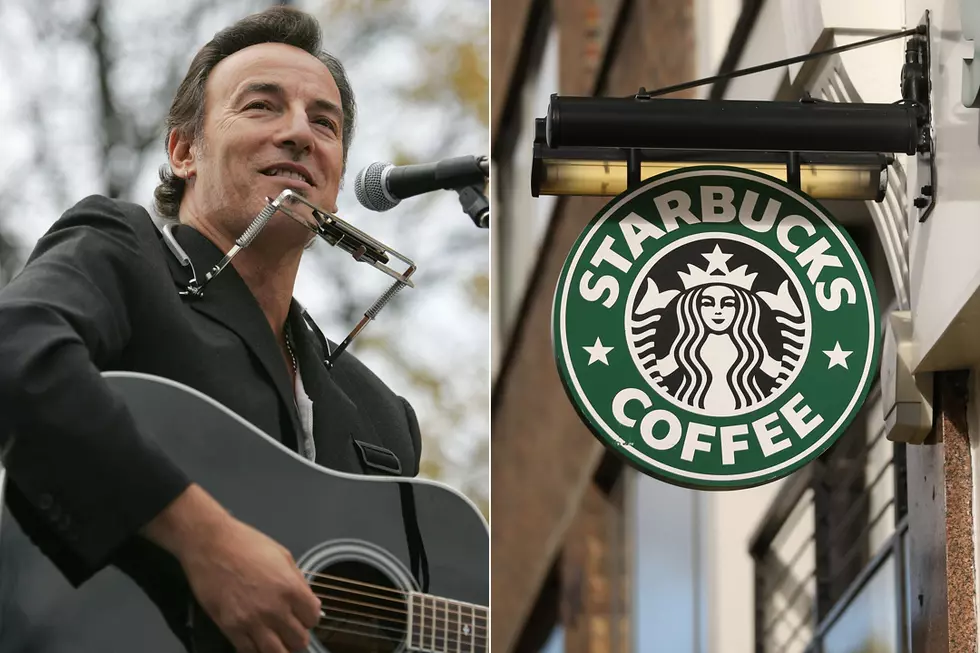 Why Starbucks Banned Bruce Springsteen's 'Devils and Dust'
Justin Sullivan / Oli Scarff, Getty Images
Throughout his career, Bruce Springsteen has retained a more or less squeaky clean image for a rock star. But he took a hit in May 2005 when Starbucks banned his latest album, Devils & Dust, in part due to explicit lyrics in one of the songs.
The track in question, "Reno," describes an encounter with a prostitute, and mentions both oral and anal sex. Between that and an f-bomb dropped in "Long Time Comin'," the album cover was given an explicit-lyrics tag, a first for Springsteen.
Starbucks issued a statement reading, "While we agreed that the lyrics to 'Reno' did warrant an advisory, a variety of factors contributed to our decision not to carry the album in all of our retail locations."
Ken Lombard, the president of Starbucks, told Billboard that one of those factors was "ultimately an issue of scheduling." The chain was preparing a high-profile campaign to spotlight Antigone Rising's From the Ground Up album, which was being released on Starbucks' Hear Music label at around the same time.
But as the Seattle Post-Intelligencer pointed out, Starbucks also had an exclusive deal to sell a 10th-anniversary edition of Alanis Morisette's Jagged Little Pill – whose defining song, "You Oughta Know," includes a reference to oral sex. Additionally, Walmart has been known to ban explicit albums from its stores, but had no problem stocking Devils & Dust.
Though there were no public comments from Springsteen's camp or Columbia Records, anonymous sources told Newsweek that Starbucks' real reason for banning the album from its stores had little to do with the lyrics. Apparently, the company was hoping for a promotional tie-in with Devils & Dust that would have run counter to Springsteen's long-held stance against using his name or music to sell products.
A plan to simply sell the album was arranged, but Starbucks reversed course after hearing "Reno." The ban ultimately had little effect on Devils & Dust, which debuted at No. 1 on the Billboard album chart and eventually went platinum.
 
 
Best Song on Every Bruce Springsteen Album
More From Ultimate Classic Rock