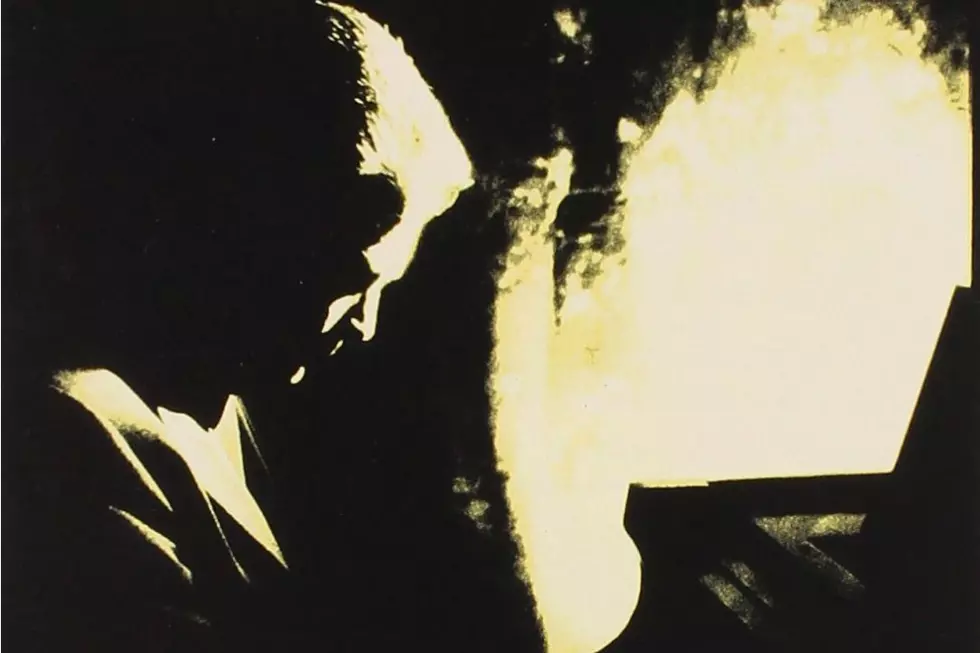 Why Brian Wilson Went Retro on 'I Just Wasn't Made for These Times'
MCA/Karombalage
Brian Wilson's 1988 solo debut was supposed to herald a new, healthier chapter in the Beach Boys legend's infamously tumultuous recording career, but between personal and legal entanglements with his therapist and former bandmates — and his label's rejection of the intended follow-up, 1991's still-unreleased Sweet Insanity — he seemed stuck at another unhappy crossroads by the mid-'90s.
But while many listeners and industry insiders were content to continue painting Wilson as a reclusive genius whose often eccentric behavior made him an untenable business risk, producer Don Was — formerly one-half of the '80s outsider funk duo Was (Not Was) — hit upon an idea that could revive Wilson's solo career while reminding people of the timeless appeal of songs he originally recorded with the Beach Boys.
Released on Aug. 15, 1995, I Just Wasn't Made for These Times was named after a particularly plaintive track from the band's classic Pet Sounds LP. The project ultimately combined new recordings of old favorites with a documentary film looking back on Wilson's life and his lingering impact on modern pop.
"I don't think that anyone really knows where I'm at now. It's funny," Wilson told the Los Angeles Times. "People look at me I think as somebody who used to write songs for the Beach Boys, and is sort of inactive."
Added Was: "I just thought, 'Wow, there's so many wrong ideas about what kind of shape he's in. You sit and spend a lot of time with him and the conversation comes from pretty deep philosophical things," Was said. "It wasn't the guy I expected to find."
As Was told the Philadelphia Inquirer, Doug Fieger of the Knack gave him a bootleg copy of the Beach Boys' then-unreleased legendary Smile album after Was and Wilson met at a 1989 benefit show. Listening to the tapes, Was found himself floored.
"It was mind-blowing," he recalled. "I couldn't believe that it had never been released, because it was the most monumental departure in the history of rock and roll. That led me back to Pet Sounds. I realized how innovative he was ... he defied every rule of conventional pop songwriting, and wrote these incredibly complex and sophisticated songs with this sugar coating on top that almost masks the artistry. He made it seem effortless and simple."
Listen to 'The Warmth of the Sun'
Seized with the urge to work with Wilson, Was set about convincing him that he should revisit some of his classic songs before attempting to release a new album.
"The publicity he had was so negative that his musical contributions had been forgotten," he explained. "It was not a healthy environment to release a record into. It's hard enough when a guy is 52 years old. It's like when you order sushi, they bring you ginger to cleanse your palate between courses. You have to cleanse the public palate if you want them to think about your music with an open mind. ... That's what convinced him to do it."
"At first, I thought 'This is gonna be contrived,'" admitted Wilson. "The songs were all old hat. But then I understood the context of it all, so I felt free to talk without worrying about what I was saying. I got a sense of my self — a sense of worth."
"Great artists never want to go back," echoed Was. "And he was writing new songs. But I wanted him to see that making people understand about the old stuff would give them a greater understanding and appreciation of the new stuff."
To that end, Was set about rounding up a band of studio session vets who could get inside Wilson's often complex arrangements without fussing them up, and put together a small combo that included Benmont Tench, drummer Jim Keltner, guitarist Waddy Wachtel, and a group of background singers that boasted Was (Not Was) vets Sir Harry Bowens and Sweet Pea Atkinson as well as Andrew Gold. The resulting record was lush without being overly produced — a sort of "Brian Wilson Unplugged" album that cast Wilson's music in a new light while keeping the focus squarely on his brilliant gift for melody and harmony.
Unlike many "songbook" projects, I Just Wasn't Made for These Times focused mainly on deeper cuts. The album made room for a handful of singles including the Beach Boys hit "Do It Again" as well as the Pet Sounds classic "Caroline, No" and the moderate Brian Wilson hit "Love and Mercy," but it was mainly devoted to lesser-heard tracks like "Wonderful," "Melt Away," and "'Til I Die." They tended to highlight the mournful, fragile beauty of his best and most meaningful work. The track listing also tucked in "Still I Dream of It," a ragged 1976 home demo that exposed a lost and vulnerable Wilson in the midst of his hazy "bedroom years" period.
Coming after years in which Wilson and the Beach Boys had been mainly pitched as purveyors of aggressively cheerful California pop — and particularly after recent efforts like Brian Wilson and 1985's Beach Boys LP submerged the songs in layers of studio gloss — I Just Wasn't Made for These Times served as a brilliantly refreshing reminder that Wilson's songs didn't need extra help to stand on their own. In fact, they're often more powerful when they're brought to life with little more than a few instruments and a handful of voices.
Watch Carl and Brian Wilson Perform 'God Only Knows'
That lesson was further driven home by the documentary film, which Was directed and paid for by putting up the $400,000 budget out of his own pocket. Shot in stark black and white, it presents its subject as a man facing the future while capably shouldering the burden of his past — both the turbulent family life that haunted him as well as the towering musical legacy that threatened to overshadow his continued creative vitality.
Between conversations with Wilson and performance footage (including a moving scene showing Wilson and his brother Carl performing "God Only Knows" at the piano while their mother sits on the bench next to Brian), Times sprinkles in interviews with some of the many musicians who knew, and have been inspired by, him.
It's on that last count that I Just Wasn't Made for These Times might be most valuable. Where many rock biopics tend to verge on well-meaning hagiography, Times has the advantage of being filmed by a musician who was talking to other musicians about a songwriter they all admired, and as a result, the conversations incorporate discussions of musical theory — but framed in a way that's very accessible even to non-songwriters.
The movie doesn't ignore the image of Wilson as a cracked legend: Three Dog Night singer Danny Hutton relates a particularly funny story about Alice Cooper and Iggy Pop being weirded out by Wilson's behavior in the '70s. Still, its heart lies in the patient deconstruction of songs related by peers like David Crosby, Graham Nash, Tom Petty, Linda Ronstadt, and Sonic Youth's Thurston Moore.
Frustratingly, the many plans that seemed to churn after Was and Wilson collaborated for I Just Wasn't Made for These Times — including a new studio album and a Beach Boys reunion — seemed to fizzle fairly quickly. When Wilson returned with his next solo effort in 1998, Was had moved on to other projects, taking this album's appealing stripped-down aesthetic with him. But being a Brian Wilson fan has always meant tolerating occasionally inscrutable behavior, and sifting through the dross to savor the gems.
"Hey, I don't know the answer to life," Wilson shrugged in a 1990 interview. "I just know that when enough voices combine with the right melody, you've got the sound of heaven."
 
Beach Boys Albums Ranked
More From Ultimate Classic Rock