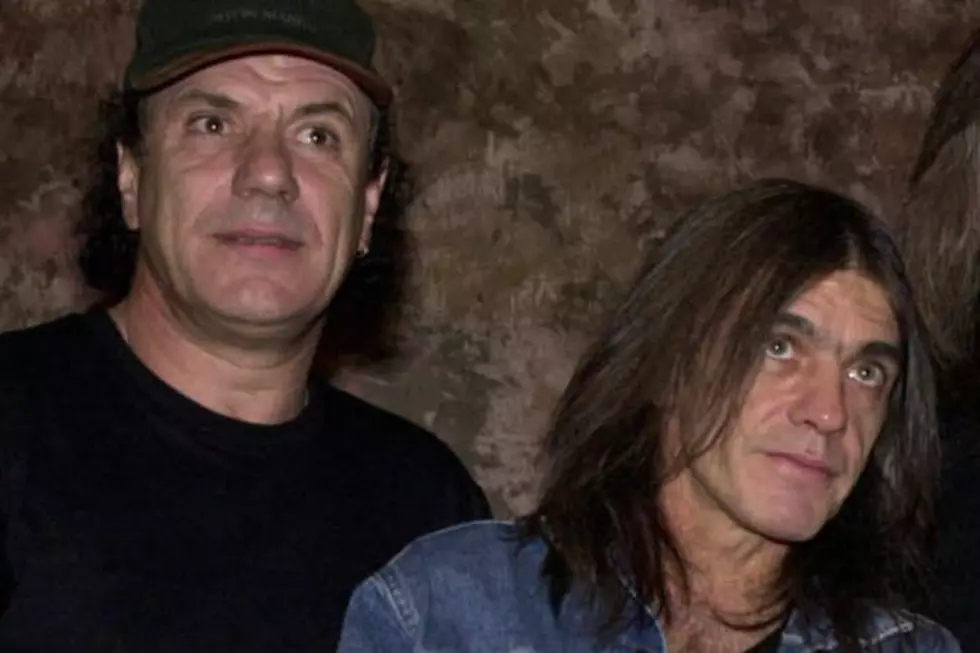 Brian Johnson Says It Was Difficult Making New AC/DC Album Without Malcolm Young
Hulton Archive, Getty Images
AC/DC's Brian Johnson is opening up about the group's first-ever studio sessions without founding rhythm guitarist Malcolm Young, who family members confirm is suffering from dementia. The band continued work in a Vancouver studio with Stevie Young, Malcolm and Angus' nephew, in his place -- but the transition was emotional.
"We missed Malcolm, obviously," Johnson said in the latest issue of Classic Rock magazine. "Stevie was magnificent in his stead, but when you're recording with this thing hanging over you, and your work mate isn't well, it's difficult. I'm sure he was rooting for us the whole time we were over in Canada."
Last week, AC/DC announced the December release of 'Rock or Bust,' their first studio effort since 2008. But that news was tempered by the tandem revelation that Malcolm Young's departure is permanent.
Few felt his absence more keenly than Johnson, who was pushing to title the album 'Man Down' as a tribute. "It's from the heart," said Johnson. "That's just the way I am. Some of the guys thought it might be a bit negative -- but I like that title."
Meanwhile, fans can preview a song from 'Rock or Bust' on television: 'Play Ball' is being featured as part of TBS's ongoing coverage of the Major League Baseball playoffs.
Learn More About AC/DC's Early Years
More From Ultimate Classic Rock