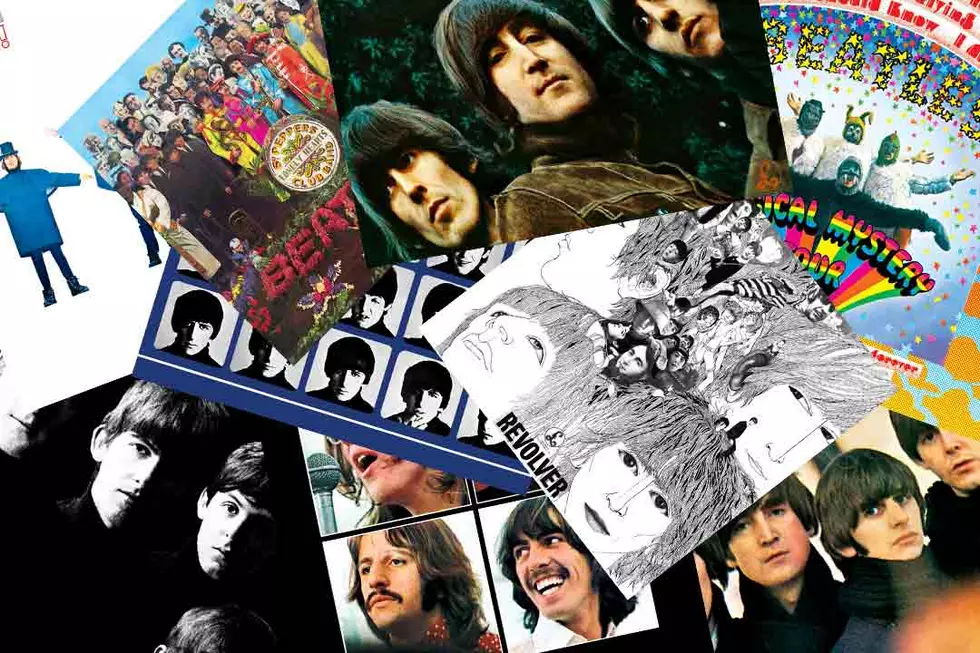 The Best Song From Every Beatles Album
UCR
The Beatles are one of the most closely studied bands in rock history. With so much scholarly attention being paid to their work, consensus can be difficult to reach on which album is best – much less which song.
Some critics favor the billowing, multi-colored inventiveness of Sgt. Pepper's Lonely Hearts Club Band, others the rugged individualism of their 1968 self-titled release. Cases have been made for the endlessly varied Revolver, and for their emotional farewell on Abbey Road. We're going to attempt a more granular approach, as Michael Gallucci discusses the most important tracks found on each of them.
In a very of-the-moment twist, however, selecting the best song from every Beatles album actually ends up leaving out some of their signature tracks. Back then, bands regularly issued stand-alone singles in between studio releases. For the Beatles, however, these weren't throwaway efforts. The following list doesn't include such familiar tunes as "Paperback Writer," "We Can Work It Out," "Hey Jude," "Lady Madonna" and "The Ballad of John and Yoko" – because they never appeared on any non-compilation Beatles release.
Even so, there's no shortage of great music to sort through. That's how prolific the Beatles were, from the earliest days until their 1970 split. Over those eight short years, they released an amazing 13 studio projects in the U.K. We're primarily focusing on those albums, since the cobbled-together U.S. versions – save for the expanded Magical Mystery Tour – were phased out into the compact disc and streaming eras.
Keep scrolling as we choose the best song from every Beatles album.
See the Beatles in Rock's Craziest Conspiracy Theories
More From Ultimate Classic Rock