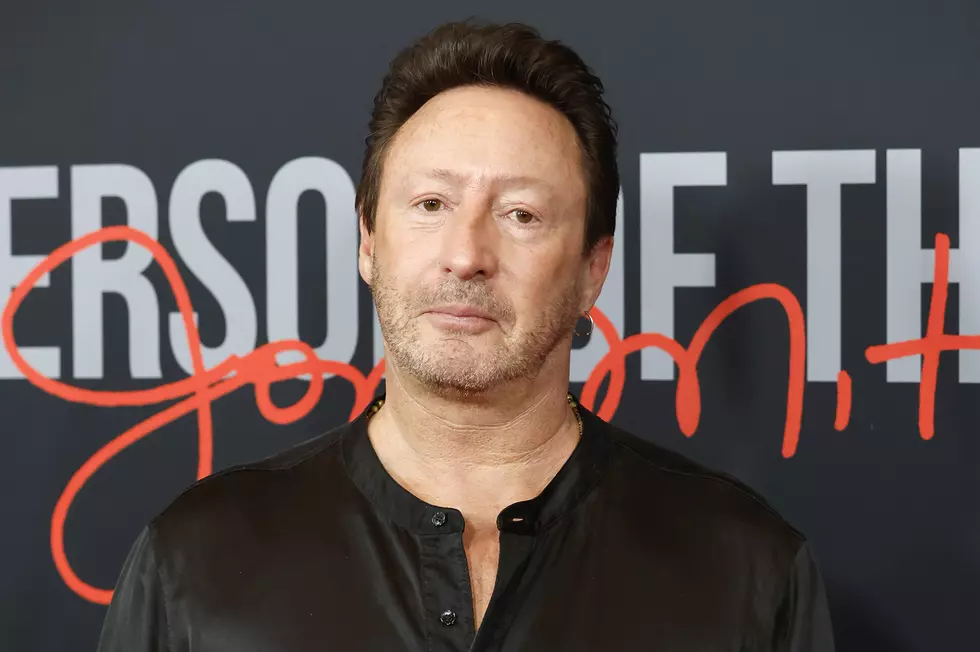 Why Julian Lennon Has a 'Love-Hate' Relationship With 'Hey Jude'
Frazer Harrison, Getty Images
Julian Lennon, the subject of Beatles classic "Hey Jude," said he had a "love-hate" relationship with the track.
Paul McCartney wrote it for Lennon when the latter was 5 years old, hoping it would help him through the 1968 divorce of his parents, John and Cynthia Lennon.
"I wasn't really aware of what was going on except when I started seeing Yoko [Ono] around," Julian said on a recent episode of SiriusXM's Debatable show. "Obviously that made a bit of an impact, and apparently I struggled with the separation a great deal at 5. I would have raging moments of being a screaming child – but those moments haven't stuck with me."
He said he always tried to maintain a supporting position for Cynthia until her death in 2015. "For me it has always been about moving forward, protecting Mum the best that I could and making her proud, keeping an eye on her, arms around her, protecting her all the way up until the end," he reported. "She was my priority."
He insisted: "I am thankful to Paul for writing it and putting some hope behind what was to come." However, he continued: "The downside of it was it was a dark reminder of what actually went down at that time — the separation."
Lennon's upcoming LP, he added, is titled Jude for that reason. "The album allowed me to explain what 'Hey Jude' meant to me," he said, "because the fact of the matter is it was a love-hate relationship. I thought I had heard it enough."
The recent Beatles documentary series Get Back offered him a chance to change perspective on his late father. "After watching the documentary there was such pride seeing Dad the way I used to know him as a kid," he noted. "Remembering him and seeing him being a goofy bastard — but also being such a great writer, performer and singer."
Watch the Beatles' 'Hey Jude' Video
The Beatles: Get Back to Let It Be
The Rock and Roll Hall of Fame presents a look at the Beatles' 1969 rehearsals and studio sessions.
You Think You Know the Beatles?
More From Ultimate Classic Rock