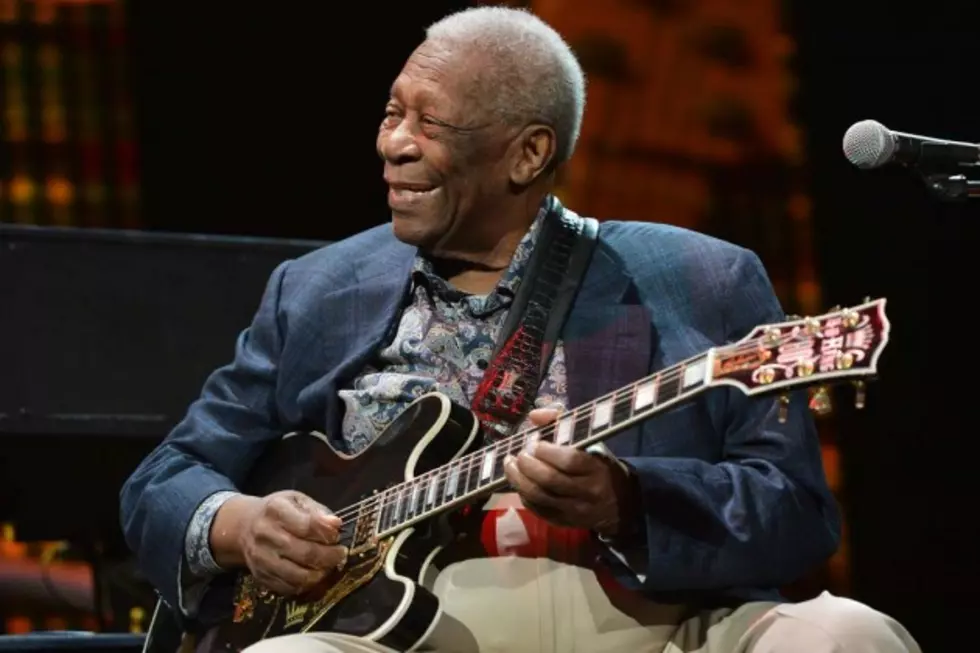 B.B. King Rushed to Hospital
Larry Busacca, Getty Images
Blues legend B.B. King was rushed to a Las Vegas hospital over the weekend, according to TMZ. The 89-year-old singer and guitarist currently lives in the city.
TMZ's report states that King's emergency was related to his diabetes and that he's still in a local hospital being treated. The site also notes that King's hospitalization "was the result of dehydration from his Type II diabetes ... a condition he's lived with for more than two decades."
King was forced to cancel shows last year after he got sick during an early-October show at the House of Blues in Chicago. At the time, his doctors diagnosed him with dehydration and suffering from exhaustion, and recommended he cancel the remaining shows for the year.
About a year ago, King apologized for a concert in St. Louis that took an erratic turn after the bluesman started rambling onstage and didn't perform a song for more than 45 minutes. That incident, too, was attributed to his diabetes. In this case, his representative said that he had missed his prescribed medicine that day.
King's career dates back to 1949, when he released his first single. Over the years, he's recorded with and influenced rock icons like Eric Clapton, the Rolling Stones and U2. He last released an album in 2008, One Kind Favor, which was produced by T Bone Burnett.
See 2015's Biggest Rock News Stories
Rock and Roll Hall of Fame's Worst Snubs
More From Ultimate Classic Rock