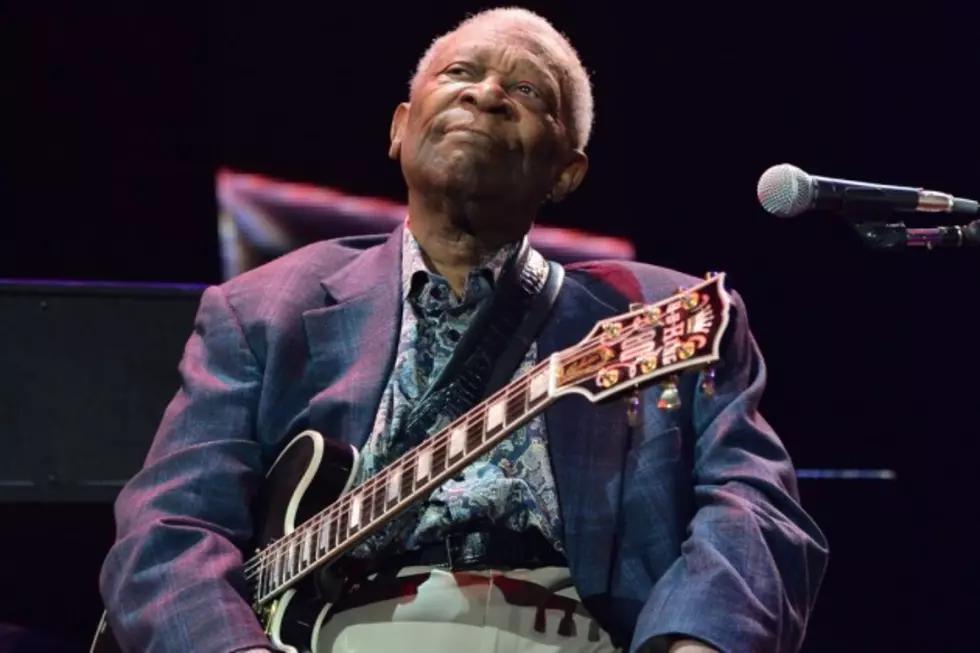 B.B. King Murder Investigation Results Revealed
Larry Busacca, Getty Images
B.B. King's lawyer has revealed the results of an autopsy held to determine whether there's any evidence to support allegations that his death on May 14 was the result of being poisoned by his business manager and personal assistant.
ABC News Radio quotes a statement from King's attorney, E. Brent Bryson, which lists King's actual cause of death as Alzheimer's disease, along with coronary disease, heart failure and the effects of Type 2 diabetes. "It is unfortunate," added Bryson, "that Mr. King's body had to be subjected to a needless autopsy based upon fictional assertions."
As previously reported, a homicide investigation was opened after a pair of King's daughters accused his manager, Laverne Toney, of poisoning him with the involvement of his assistant, Myron Johnson. That allegation followed a series of similar complaints brought against Toney by King's heirs, including charges of elder abuse, all of which have been proven unfounded. King's will has also been contested.
Toney's lawyer immediately dismissed the accusations as "baseless and unfounded," and preliminary results of the investigation turned up no evidence of wrongdoing, but these findings should clear up any lingering suspicion regarding King's passing.
"Both Ms. Toney and Mr. Johnson are happy that the spurious and disparaging allegations made by certain of Mr. King's children against them, have been dispelled," continues Bryson's statement. "Perhaps we can now focus on the body of musical work Mr. King left the world and stop the 'witch hunt' so that Mr. King may now finally rest in peace."
See 2015's Biggest Rock News Stories
More From Ultimate Classic Rock