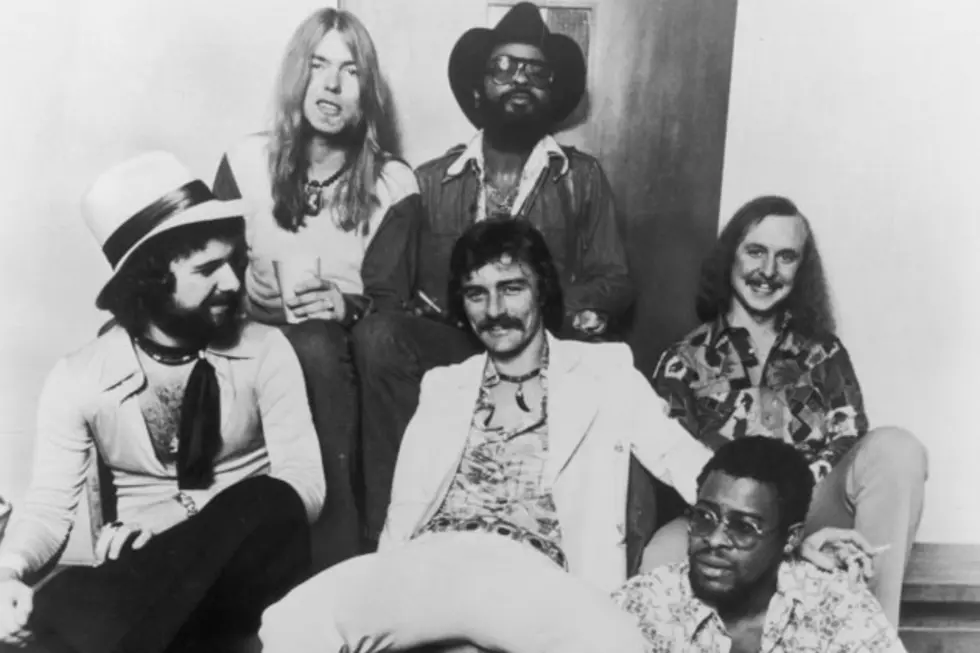 Allman Brothers Band to Release Vintage Recordings
Frank Driggs, Getty Images
Next month the Allman Brothers Band will release two live shows from their early '70s height as a southern rock superpower. Recordings from a show played just months after Duane Allman died, and another after the death of Berry Oakley show the group in very different incarnations.
Today's press release reveals that the high-quality recordings include one never-before-heard show, the Feb. 11, 1972 date in Macon, Ga. This hometown show at the City Auditorium is captured on two discs. The five-member band work through many of their hits including an over 21-minute version of 'You Don't Love Me.'
The May 1, 1973 at the Nassau Coliseum in Uniondale, N.Y. is more extensive. Lamar Williams had joined the band at that point, and four versions of songs from the new live recordings have never appeared on a live album before. This two-disc set features an over 31-minute long version of 'Mountain Jam.'
Both projects will be released through the Allman Brothers Recording Company record label on Feb. 12.
More From Ultimate Classic Rock