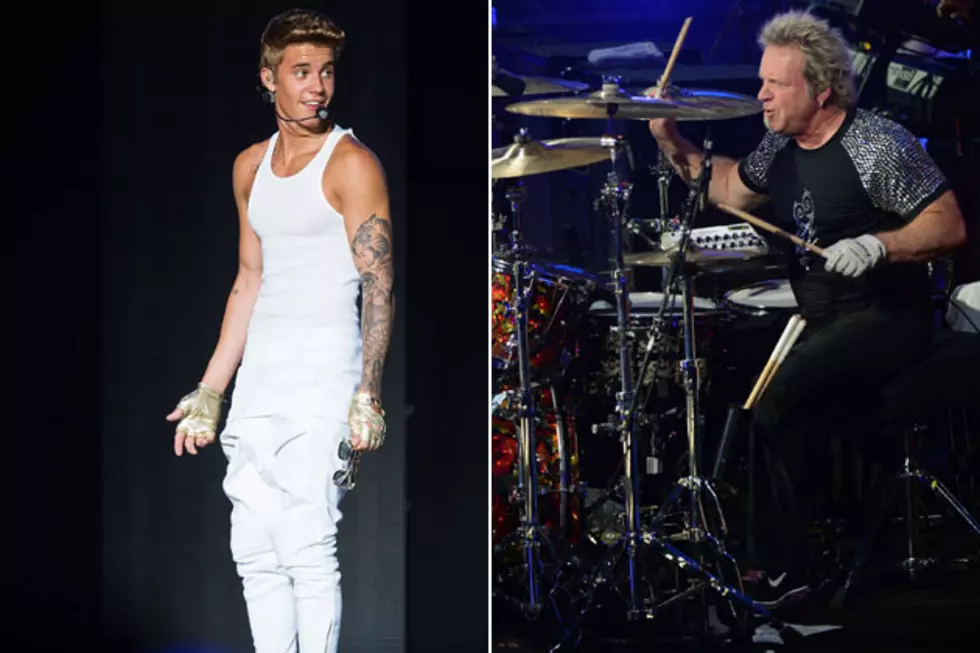 Aerosmith's Joey Kramer: Justin Bieber Is 'A Punk'
Over the years we've become used to headline-making statements from a member of Aerosmith. But while it's usually Steven Tyler who opens his mouth a little too far, this time it was Joey Kramer. In a recent radio interview, the drummer took a few shots at Justin Bieber.
Back in Boston to promote his signature line of coffee, Kramer stopped by WAAF for a brief chat. As often happens in such situations, the current state of the music industry was discussed, beginning at roughly the 12:45 mark of the embedded video above. In making a point about the lack of true rock stars today, Kramer used Bieber as an example of someone whose celebrity won't last.
"He's a product of social media," he said. "Not because of the quality of his music. The music is secondary. In the process, he's pissing in places he shouldn't be pissing, and saying the wrong things to the wrong people. He's a punk."
Kramer, who now lives in Austin, Texas, added that he doesn't miss Boston at all. "Boston will always be home to me," he said. "But with Austin, you really don't know that you're in Texas, because the geography of Austin is very much like New England, only without the crappy weather."
The drummer also said that Aerosmith were planning to tour Europe in May 2014, with a U.S. tour planned for July and August.
More From Ultimate Classic Rock