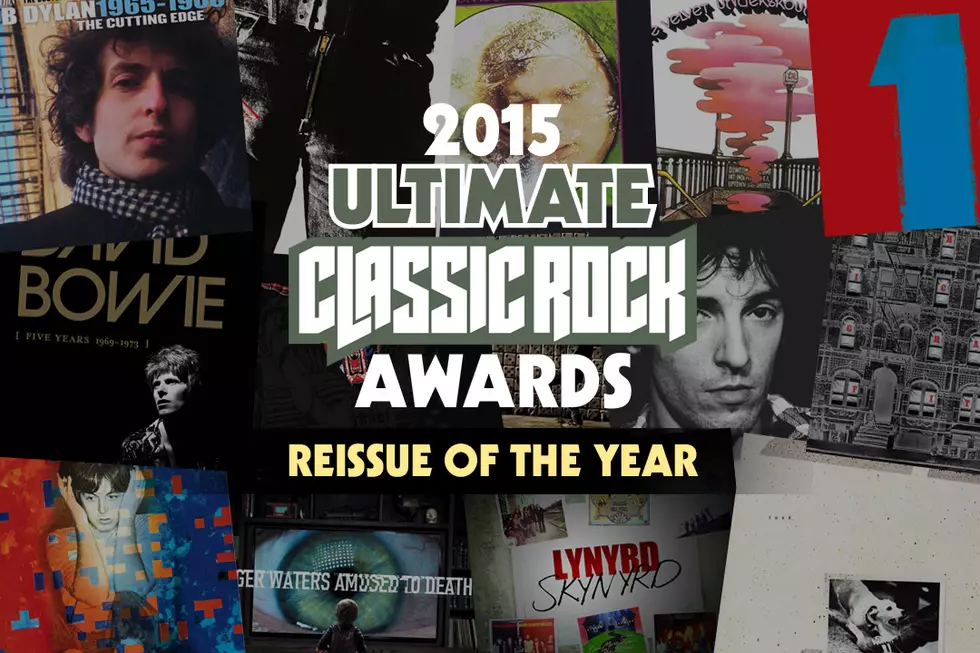 Reissue of the Year: 2015 Ultimate Classic Rock Awards
With the golden era of reissues now behind us, and with most of music's greatest artists from the past now collected on box sets of every size and shape, what's left? Some of classic rock's biggest names expanded their back catalogs in 2015 by digging deep in their vaults for new looks at old works.
From Bob Dylan and Led Zeppelin to Fleetwood Mac and Bruce Springsteen, the idea behind 2015's best reissues was to grab a classic album or period (say, Springsteen's classic The River album from 1980) and add a whole bunch of outtakes, alternate versions and live cuts from the era to document the process of the making of the LP (the Boss even included the original single-record version of the album).
But which of these 15 reissues was the year's best? Depends. Do you prefer exhaustive chronicles of a particular period of an artist's prolific career (see the latest volume of Dylan's Bootleg Series) or just newly remastered vinyl that reveals fresh perspectives on music that's now more than 40 years old (see Lynyrd Skynyrd's six-LP box set)?
For the next several weeks, your vote counts in the 2015 Ultimate Classic Rock Awards. Vote now for the Reissue of the Year (and all of the other categories while you're at it). The polls will stay open until 11:59PM ET on Jan. 4, 2016. And you can vote once an hour every day until then, just in case you have some free time during the holidays.
A Look Back at Rock's Nastiest Feuds
More From Ultimate Classic Rock