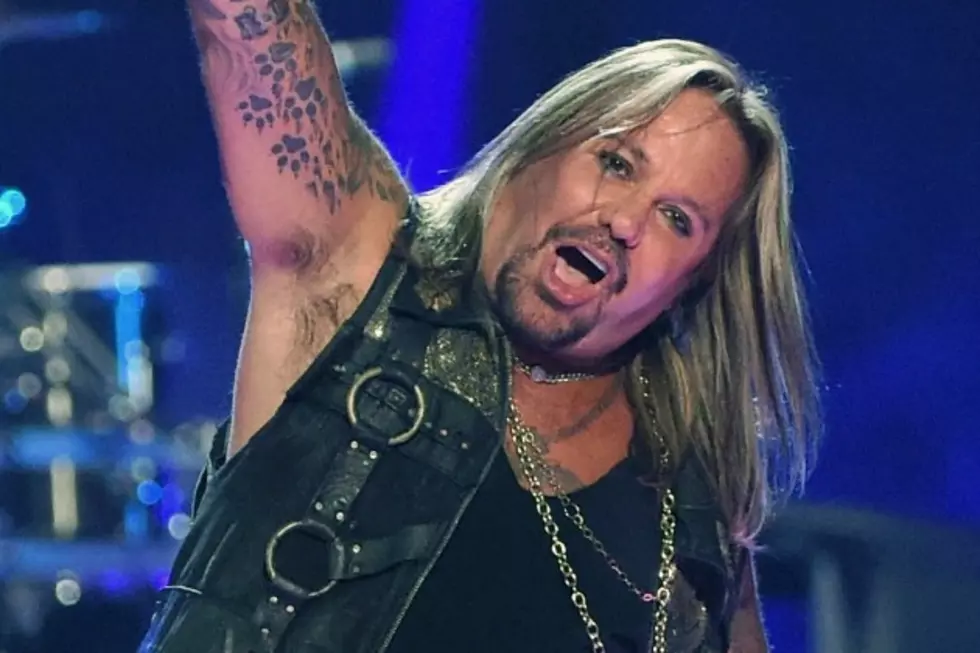 Vince Neil Hangs Up on DJ Asking About Motley Crue vs. Metallica Beef
Ethan Miller, Getty Images
A Vince Neil ended a little more abruptly than it was supposed to Sept. 28, when the DJ pressed the Mötley Crüe singer for his perspective on a rumored long-running feud between his band and Metallica.
Neil called into the Tanner in the Morning show on Portland, Oregon's 105.9 the Brew to discuss the Crüe's Dec. 15 show in the city, but the segment quickly turned sour when talked turned to drummer Tommy Lee's recent social-media goof on Metallica's Lars Ulrich. Asked whether the incident tied in with the decades of assumed animosity between the bands, Neil refused to take the bait.
"You have to ask [bassist Nikki Sixx] about that," insisted Neil. "I had no idea there was anything between us and Metallica until I read it. I had no idea."
Unwilling to let the subject drop, Tanner pressed Neil for more, but Neil wouldn't budge. "I saw it, but, like I said, I had nothing to do with it. Because, like I said, I had no idea that there was any bad blood between us and Metallica," he repeated during the interview, which you can hear below. "I wasn't involved. I have no idea. That's between Nikki and Tommy. Somebody said something to them, they said something back. Like I said, I wasn't involved."
Neil did briefly weigh in on the question of whether he lip-syncs during Mötley Crüe concerts, as it was Ulrich's accusation that the band did it during the 1997 American Music Awards that started all these rumors of fighting in the first place. "There is no lip-synching in rock 'n' roll; I mean, it just doesn't happen," retorted Neil. "So it's kind of stupid thing to even talk about, because, I mean, anybody who goes to the show can tell there's no lip-syncing involved. It's pretty lame."
See Motley Crue and Other Rockers in the Top 100 Albums of the '80s
More From Ultimate Classic Rock