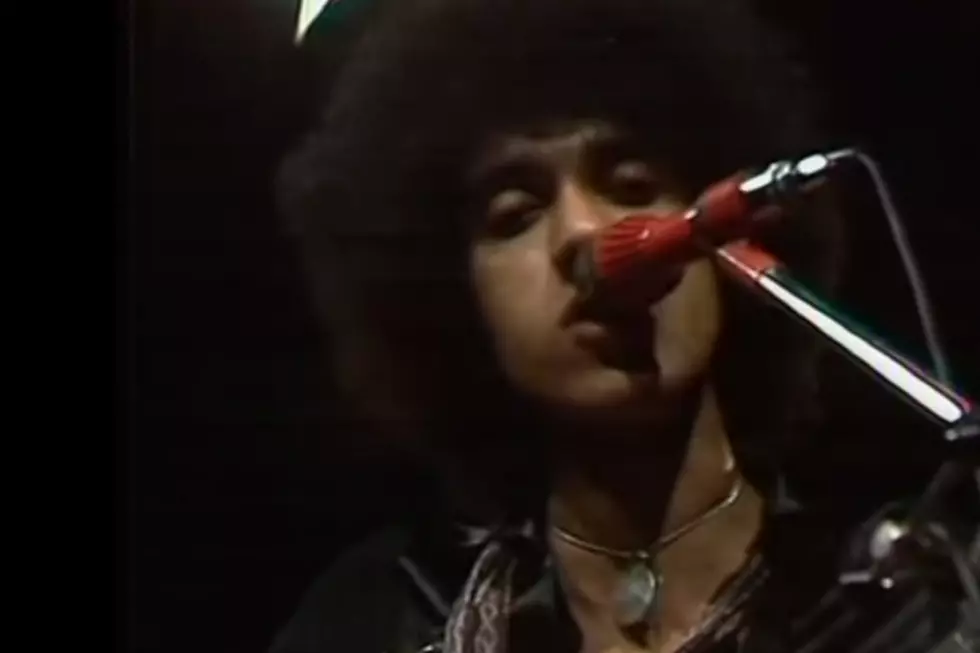 Why Thin Lizzy Began Their Career With the Classic 'Whiskey in the Jar'
YouTube
Thin Lizzy's 1972 recording of the traditional Irish folk song "Whiskey in the Jar" is one of their best-known tunes and a staple of St. Patrick's Day playlists everywhere.
The song actually dates back to 1650, the A.V. Club reports, when a highwayman named Patrick Flemming was executed for crimes that included numerous murders. By the 1680s, his story wound up in a folk song called "Patrick Flemmen He Was a Valiant Souldier." Over the years, as part of the folk process, it took on new verses and more characters to the point where there is no "definitive" version of the song.
Thin Lizzy's recording of "Whiskey in the Jar" was something of a lark, guitarist Eric Bell told the A.V. Club. They had been rehearsing their own material in a London pub and "were going to pack up," he recalled, "and Philip [Lynott] put down the bass and picked up the other six-string guitar – and he just started messing about with various stupid songs. About 20 minutes later, he started singing 'Whiskey in the Jar' as one of those stupid songs. Me and [drummer] Brian Downey, at this point we were extremely bored, and we started playing along with him a little bit."
As they were playing, their manager Ted Carroll walked in and liked what he was hearing. He suggested they record the song as the B-side to "Black Boys in the Corner," which was slated to be their first single for Decca. But it wound up as the A-side.
Listen to Thin Lizzy Perform 'Whiskey in the Jar'
Thin Lizzy hit No. 6 in the U.K. and topped the charts in Ireland, even as the song garnered controversy for being radically different from the much-loved recording from a few years earlier by the traditional Irish group the Dubliners.
"Everybody that's heard 'Whiskey in the Jar' heard the Dubliners' version: banjos, tin whistles and so on and so on," Bell said. "We came along and completely and totally rearranged that song. A lot of Irish people didn't really like it, you know? … We were told we bastardized it. An awful lot of Irish people said that to us, actually used that word. 'Jesus, lads, you bastardized that song.'"
Worse, the song's success pegged Thin Lizzy for years as one-hit wonders. People showed up at concerts just to hear "Whiskey in the Jar," ignoring their original numbers — that is, until 1976's Jailbreak finally made Thin Lizzy international stars.
Rock's 22 Nastiest Onstage Bandmate Blowups
More From Ultimate Classic Rock