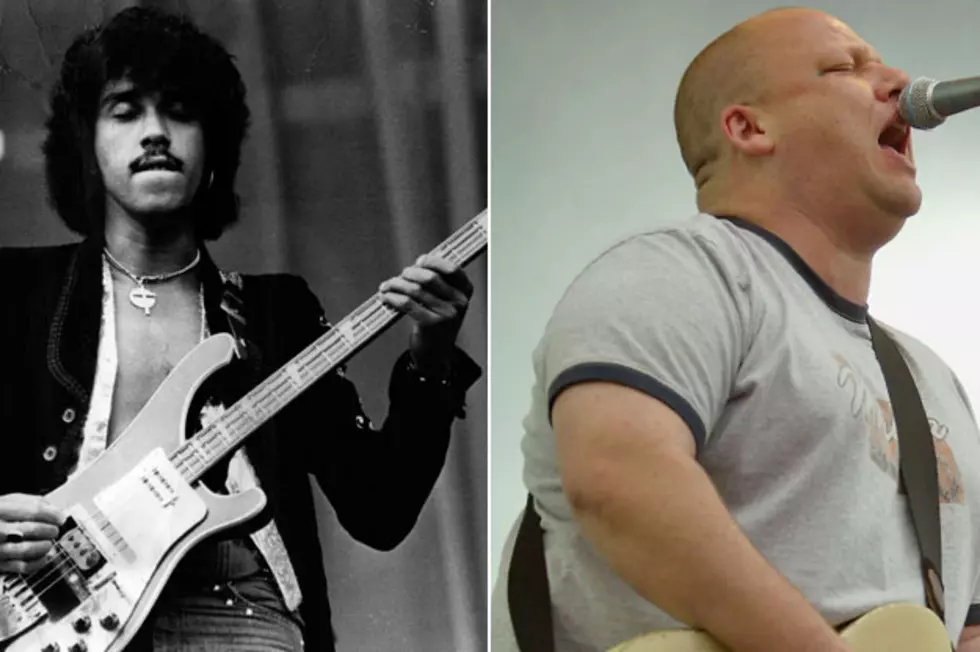 Thin Lizzy Paired with the Pixies in 'The Boys Are Back in Heaven' Mashup
Thin Lizzy...rock and roll champions of the highest order. The Pixies...indie rock darlings with a surplus of hipness to their many fans. What do the two have in common? Well, nothing until now. But in the ever-crazy,  whacked-out world of mash-ups, someone calling himself Phil RetroSpector has come up with the idea of pairing the two seemingly disparate combos for a track called 'The Boys are Back in Heaven.'
What we have here here is Phil Lynott's vocals track from the Lizzy standard 'The Boys Are Back In Town' layed overtop of The Pixies 'This Monkey's Gone To Heaven' from their 1989 album 'Doolittle'. Mr. Retrospector has managed to retain the mood of The Pixies track, but the addition of Lynott's vocal track, as well as some 'boys are back' background vocals, ultimately makes it different animal altogether.
While perhaps not the best mash up out there, in this writer's opinion, it's pretty interesting to see how these pieces end up fitting together. Check it out below.
Mash-ups came to prominence sometime over the last decade or so, when dj's, and/or hipsters with time on their hands, thought it a novel idea to take the music from one record and mash it with the vocals from another.
A few of the more famous ones include 'Rapture Riders', a mix of Blondie's 'Rapture and the Doors' Riders On The Storm', which so impressed Blondie that they used it as an intro to their live shows a few years back. Another great one is 'Velvet Sugar', which combines the Velvet Underground's 'Waiting For The Man' with The Archies bubblegum classic 'Sugar Sugar' (it really works!)
Hear Thin Lizzy Meet the Pixies in 'The Boys are Back in Heaven'
More From Ultimate Classic Rock