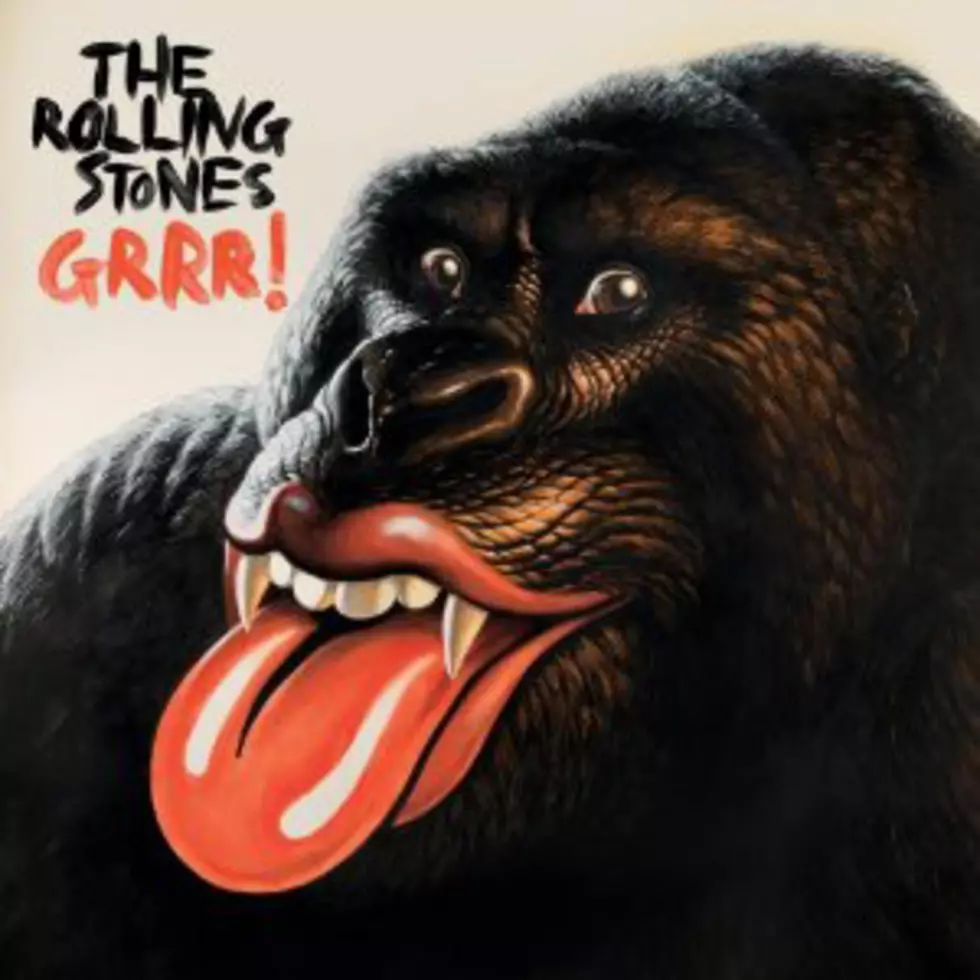 The Rolling Stones, 'Grrr!' – Album Review
ABKCO Records/Universal Music Group
With the exception of Elvis Presley, the Rolling Stones are rock's most repackaged artist. From 'Big Hits (High Tide and Green Grass),' which came out two mere years after their debut, to 'Forty Licks,' the excellent two-disc set released a decade ago to mark the band's 40th anniversary, the Stones have made sure that fans would never have to look too far for '(I Can't Get No) Satisfaction.'
So it comes as a surprise to absolutely no one that they would celebrate their 50th anniversary with yet another compilation. And even though many of these songs – including, yes, 'Satisfaction,' – are making their 25th or so appearance on record, there's no denying the bounty of great music found on 'Grrr!' The album starts with their first single, 'Come On,' and ends with a pair of new cuts. In between are some of rock's most magnificent and influential songs.
Taking its cue from the 40 songs that commemorated the 40th anniversary, 'Grrr!' observes the 50th with 50 tracks spread over three discs. You know most if not all of them: 'Paint It Black,' 'Honky Tonk Women,' 'Sympathy for the Devil,' 'Brown Sugar,' 'Start Me Up' – all classics, all here.
And since the album plays out chronologically, it hits its stride on the second CD, which begins with 'Jumpin' Jack Flash' and wraps up with the disco-era ballad 'Fool to Cry.' But even the last disc, which attempts to sum up the past 35 years in 17 songs, comes off surprisingly filler-free, including latter-day hits like 'Miss You,' 'Undercover of the Night' and 'Mixed Emotions.'
'Grrr!' ends with two new songs, the throwback rocker 'Doom and Gloom' and 'One More Shot,' a sturdy barroom shuffle that recalls the best of their '80s material. And the Stones sound remarkably resilient on both of them, checking in with their leanest and toughest performances in years. The real question, though, is whether or not the two new tracks are worth the price of adding yet another Stones anthology to your collection. These are essential segments of rock 'n' roll's permanent foundation. But you already know that.
More From Ultimate Classic Rock