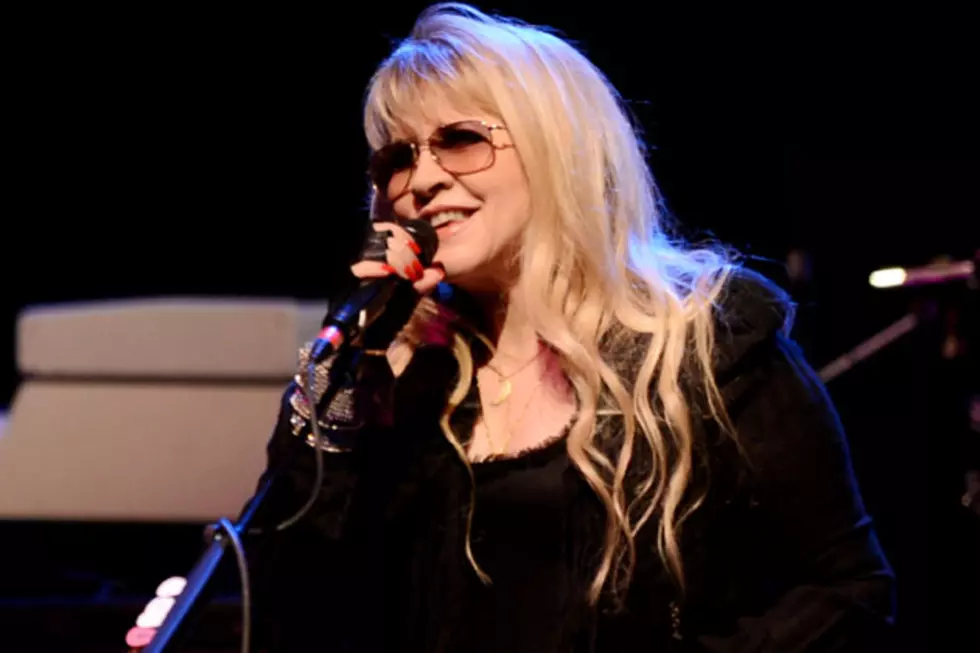 Stevie Nicks to Talk About Drug Addiction During 'Oprah's Master Class' Interview
Kevin Winter, Getty Images
The third season of 'Oprah's Master Class' will feature Fleetwood Mac's Stevie Nicks talking candidly about her life, career and struggle with drugs. She's one of four celebrities featured in a trailer for the OWN Network program, which begins on March 3 at 10PM ET.
Nicks will appear during the March 24 episode. The trailer doesn't reveal much content from her interview aside from one juicy quote. "If you're gonna start doing coke," Nicks says, "save your money, because it's gonna cost you $50,000 to go to rehab."
Alicia Keys, Cindy Crawford and Tom Brokaw are the three other newsmakers who will appear on season three. Less than two weeks after her appearance, Fleetwood Mac will begin its 2013 tour in Columbus, Ohio. The band has also shared that they've cut two new songs for a potential new album, but haven't put a timetable on the project.
All members except Christine McVie are expected to return for the tour, although recent reports suggest she too may be consider a comeback. Mick Fleetwood has even promised to hold her hand to help her overcome a fear of flying.
Watch the Trailer for 'Oprah's Master Class'
More From Ultimate Classic Rock