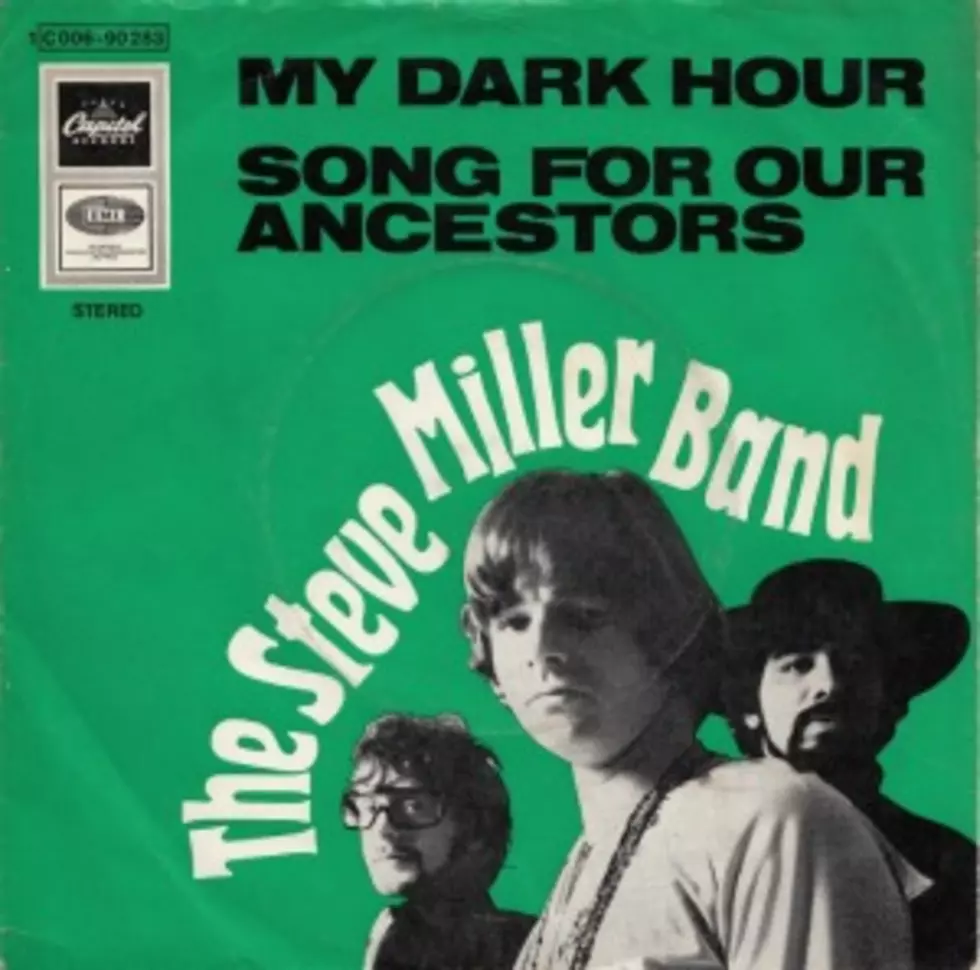 Weekend Songs: Steve Miller Band, 'My Dark Hour'
Capitol Records
Classic rock is about heavy hooks, power chords, and tight harmonies, but it's also about letting loose and enjoying the good times — and there's no better time than Friday evening, when we pick up our paycheck, punch out of work, and enjoy a couple days of much-needed rest and relaxation.
This week, we're paying tribute to a guy whose name is pretty much synonymous with mellow, feel-good rock and roll -- although we're foregoing his best-known hits in favor of a spunkier number from his back catalog. The artist and song in question? Steve Miller and 1969's 'My Dark Hour.'
The closing track from the Steve Miller Band's third album, 'Brave New World,' 'My Dark Hour' finds him working at an altogether sweatier pitch than casual listeners might expect; although it incorporates the same basic ingredients as many of Miller's other songs, it's distinguished by a woozy lead guitar riff (later recycled for 'Fly Like an Eagle'), a propulsive backbeat (delivered by some positively volcanic drums), and screaming background vocals.
It's those drums and vocals that add a particularly interesting footnote to 'My Dark Hour,' because they -- along with the bass -- were performed by a moonlighting Paul McCartney, blowing off some steam after a particularly rough day in the studio with the Beatles on May 9, 1969. "There was a big argument and they all went, leaving me at the studio," McCartney recalled during an interview segment for the 'Anthology' documentary. "Steve Miller happened to be around: 'Hi, how you doing? Is the studio free?' I said: 'Well, it looks like it is now, mate.' He said: 'Mind if I use it?' So I ended up drumming on a track of his that night.... I had to do something, thrash something, to get it out of my system."
McCartney (who provided his 'My Dark Hour' contributions under the pseudonym 'Paul Ramon') added a few further details in an interview for Barry Miles' book 'Many Years from Now,' recalling, "I thrashed everything out on the drums. There's a surfeit of aggressive drum fills, that's all I can say about that. We stayed up until late. I played bass, guitar and drums and sang backing vocals. It's actually a pretty good track. It was a very strange time in my life and I swear I got my first grey hairs that month. I saw them appearing. I looked in the mirror, I thought, 'I can see you. You're all coming now. Welcome.'"
As McCartney modestly noted, 'My Dark Hour' is a pretty good track; in fact, it's tempting to imagine the path Miller might have followed if it had been a hit. The song is a basic blues strutter, sure, and one whose lyrics are basically just there to prop up the arrangement, but it's performed with such tuneful abandon that you end up wishing it was twice as long (and at least twice as loud). That won't happen, of course, but here's a decent fix: Hit 'play' on the video we've embedded below, turn up the volume, and repeat as necessary. Your weekend starts now.
Hear the Steve Miller Band perform 'My Dark Hour'
More From Ultimate Classic Rock