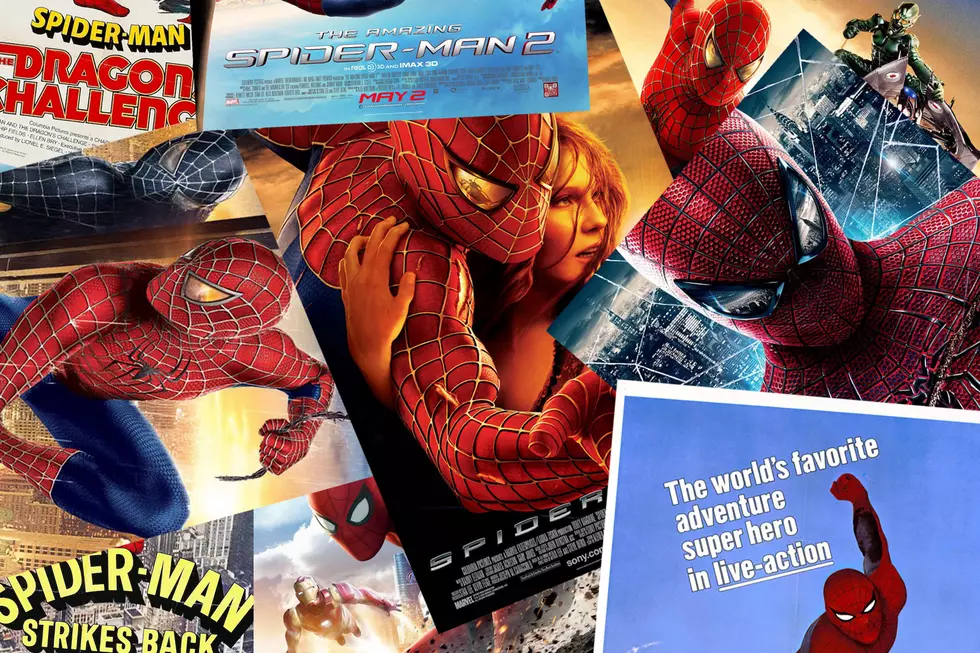 Spider-Man Movies Ranked Worst to Best
UCR
Most lists of Spider-Man Movies Ranked Worst to Best focus on modern-era productions. They mount arguments about the order of Tobey Maguire's trilogy, puzzle over Andrew Garfield's duology and celebrate Tom Holland's more recent bounce-back turn.
But there are three other Spider-Man films which appeared on the big screen internationally in the late '70s and early '80s – including Spider-Man, Spider-Man Strikes Back and Spider-Man: The Dragon's Challenge – which also meet the criteria, so this countdown takes those into account too.
All of them wrestle with the original vision of Spider-Man, created in the early '60s by Stan Lee and Steve Ditko as an adolescent orphan. Alter ego Peter Parker was raised by his Aunt May and Uncle Ben after his parents were killed in a plane crash, then transformed into a fictional superhero after being bitten by a radioactive or genetically altered spider. Parker worked as a freelance photographer, widening his immediate circle to include a series of newspaper personalities, perhaps most notably editor and publisher J. Jonah Jameson.
The actors tasked with portraying Peter Parker were never part of his age group, though that was the principal early draw, since most superhero comic books at the time tended to marginalize teens. Still, Spider-Man's distinct character traits led to appearances in a series of live-action movies, along with guest shots in other Marvel Cinematic Universe productions.
We're leaving out Spider-Man's brief cameo in 2016's Captain America: Civil War and his more substantial role in 2018's Avengers: Infinity War because they were ensemble projects. Still, Holland's work in both movies is excellent, and the character's development in Infinity Wars makes it essential viewing for all Spider-Man fans.
Which feature film spins a web at precisely the right size – not to mention catching thieves just like flies? Look out, here comes our list of Spider-Man Movies Ranked Worst to Best.
More From Ultimate Classic Rock