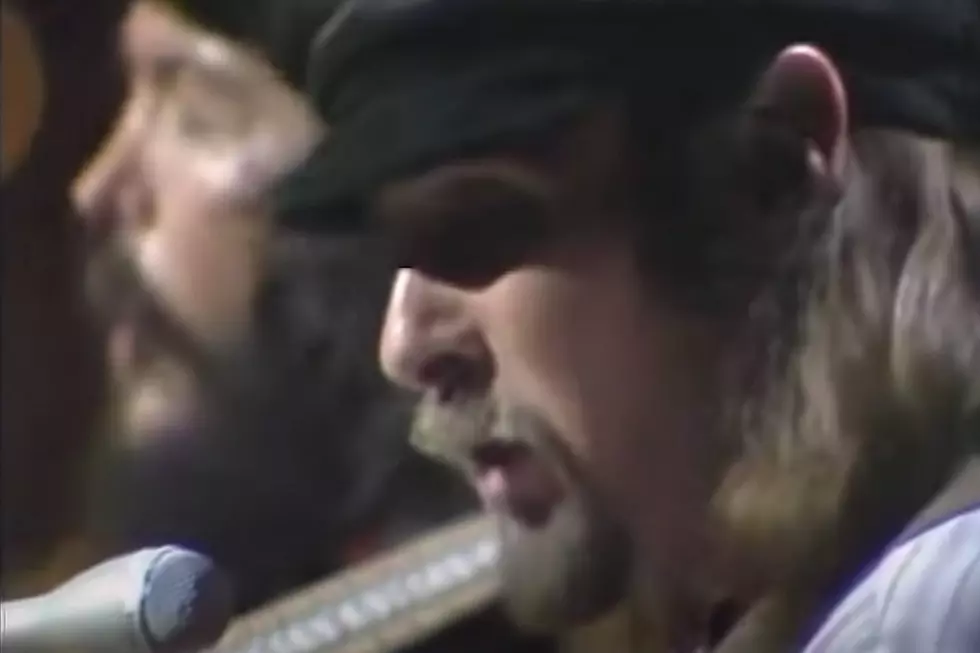 Top 10 Seals and Crofts Songs
YouTube
Jim Seals and Dash Crofts may be best known for the work they released under their last names, but the duo first played together in such bands as Dean Beard and the Crew Cuts, the Champs (but not until after "Tequila" was a hit), Glen Campbell and the GCs (yes, that Glen Campbell) and the Dawnbreakers. In 1969, Seals and Crofts decided to go on their own and released their self-titled debut album. While generally considered less rock than adult contemporary, the duo nonetheless spent the '70s racking up several significant chart successes. These are the top 10 Seals and Crofts songs.
10

'John Wayne'

From: 'One on One' Soundtrack (1977)

Seals and Crofts tend to write or co-write their own material, but a notable exception in their discography is the soundtrack to One on One, a 1977 basketball drama starring Robby Benson and Annette O'Toole. Setting their songwriting skills aside, the duo provide the vocals to a collection of songs written by Charles Fox and Paul Williams, earning a Top 30 hit with the single "My Fair Share." But far more memorable is this bubbly Simon and Garfunkel-sounding song that name-checks the Duke while also bringing up a famous Hollywood hoofer: "Do I feel that I'll prove a match to this world? / Does Gene Kelly sing in the rain?"

9

'Hollow Reed'

From: 'Down Home' (1970)

Seals and Crofts once called their pre-Warner Bros. material "wandering troubadour music," but their first two albums for TA Records offer echoes of the pop sound they took to the charts a few years later. "Hollow Reed," which appeared on the duo's second album, is one of several Seals and Crofts songs that includes references to their Baha'i faith, borrowing a line attributed to Abdu'l-Baha: "Make me a hollow reed from which the pith of self hath been blown, so that I may become a clear channel through which thy love may flow to others." Even though it was never released as a single, the song received new life when Crofts revisited it for his 1998 solo album Today.

8

'If and Any Day'

From: 'The Longest Road' (1980)

The last album the duo would record until 2004's Traces includes 10 songs, nine of them co-written by Seals and none credited to Crofts. The one song Seal didn't have a hand in proved to be one of the bounciest. Penned by Michael Sembello (who would later score the No. 1 "Maniac" on his own) and Marietta Waters (who contributed to the soundtracks of Top Gun, Perfect and other movies), "If and Any Day" features a silky-smooth verse, an insidiously catchy chorus and a spiritual lyric that proclaims, "Love is for the ones who believe in one on one / Truth is for the ones who believe there's more to come."

7

'Unborn Child'

From: 'Unborn Child' (1974)

Seals and Crofts may not be remembered for their political statements. A little more than a year after the U.S. Supreme Court made its landmark Roe v. Wade decision, however, they managed to raise some eyebrows with "Unborn Child," the first single and title track from Seals and Crofts' latest album. Taking a pro-life message onto the pop charts was a decidedly bold move, but while their fan base was substantial enough to earn the track airplay in certain parts of the country, its controversial topic led to limited success. "Unborn Child" stalled at No. 66 before sinking fast, and didn't make the cut for the duo's greatest-hits collection. Still the lyrical content and bombastic arrangement helped make it a fan favorite.

6

'Stars'

From: 'The Longest Road' (1980)

By the time Seals and Crofts recorded The Longest Road in 1980, their sound was barely recognizable from the work they had recorded as a folk group. The difference was no more apparent than on the album's epic-length opening track "Stars," featuring jazz musicians Stanley Clarke and Chick Corea. "We kept saying, 'Ah, Chick, that was brilliant, but could you just give us one more?'" Crofts recalled in a 2000 interview. "We made him do about five different takes, and each one was just as brilliant as the one before. We just wanted to hear him play."

5

'You're the Love'

From: 'Takin' It Easy' (1978)

Like other artists of the era, Seals and Crofts incorporated a bit of disco into their sound, giving in to the groove in order to fit their material more seamlessly on radio. They managed to pull a hit out of "You're the Love," the first single from 1978 Takin' It Easy, but the song sounded like nothing else surrounding it, leaving the duo without a suitable follow-up single. (They threw caution to the wind and decided to take a shot with the title track, which only made it to No. 79.) Crofts later admitted that the song was "too disco," but the chorus remains as catchy as ever.

4

'Diamond Girl'

From: 'Diamond Girl' (1973)

Building on the success of "Summer Breeze" (see No. 1 on our list of the Top 10 Seals and Crofts Songs), the duo once again successfully transformed a title track into a hit single. The jazz-influenced "Diamond Girl" was another Top 10 hit, making the No. 4 hit their most successful LP. For better or worse, the record also signaled the end of Seals and Crofts' acoustic sound and the start of the more band-oriented approach of the later years. The hits kept coming, but longtime fans complained about the massive commercial success.

3

'Sweet Green Fields'

From: 'Get Closer' (1976)

The title track of Seals and Crofts' 1976 album Get Closer may have been a bigger hit (it reached No. 6), but the song that opens the record has a far more substantial legacy. Written by Seals, "Sweet Green Fields" was first recorded by the Knickerbockers on their 1967 debut album Lloyd Thaxton Presents, but it achieved greater fame when it was sampled in Busta Rhymes' "Put Your Hands Where My Eyes Can See" and incorporated into Mary J. Blige's "Press On." You never can tell who's been listening to Seals and Crofts.

2

'We May Never Pass This Way (Again)'

From: 'Diamond Girl' (1973)

They followed up "Diamond Girl" (see No. 4 on our list of the Top 10 Seals and Crofts Songs), with a single that traced a similar lyrical thread to the title track of their 1971 LP Year of Sunday. Another paean to the Ba'hai faith, "We May Never Pass This Way (Again)" was less overt in its religious overtones, coming across as merely philosophical with lines like, "Life, so they say, is but a game and we let it slip away / Love, like the Autumn sun, should be dyin' but it's only just begun." Although it didn't crack the Top 20 of the pop chart, "We May Never Pass This Way (Again)" proved almost unstoppable on adult-contemporary radio, climbing all the way to No. 2.

1

'Summer Breeze'

From: 'Summer Breeze' (1972)

After struggling for several years, Seals and Crofts were prepared for superstardom when their 1972 album Summer Breeze and its title track took them to the next level. Covered by everyone from the Ray Conniff Singers to Type O Negative, "Summer Breeze" survived the '70s to become one of the all-time great light-rock singles and remains Seals and Crofts' signature song.
More From Ultimate Classic Rock