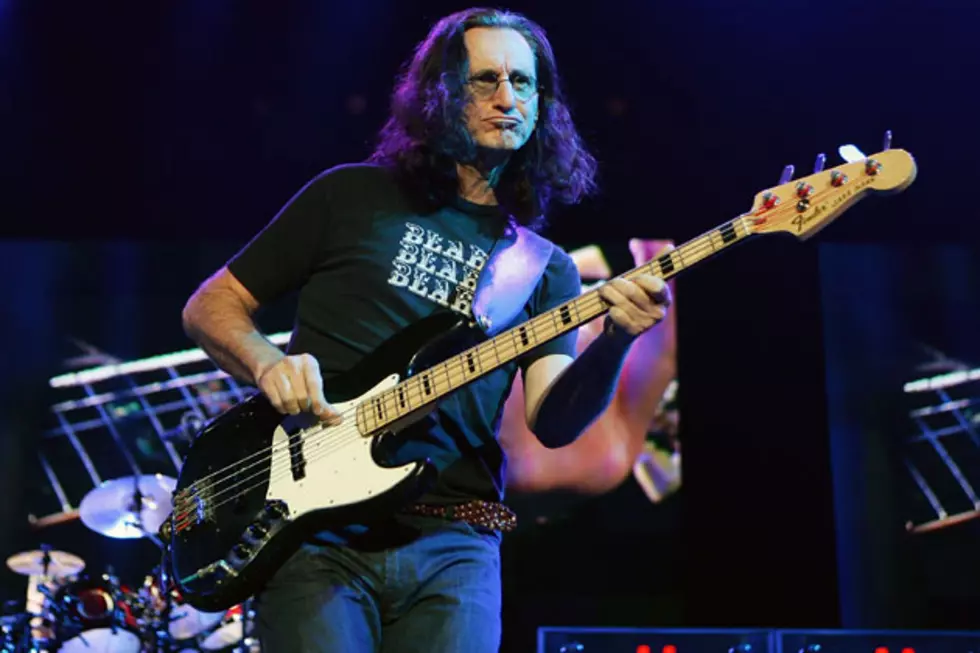 Rush to Release Remixed 'Vapor Trails' + Box Set of Atlantic Albums
Ethan Miller, Getty Images
Rush will release a remixed version of their 2002 album 'Vapor Trails' as well as a box set collecting all of their studio LPs for Atlantic Records in October. The new 'Trails' will also be included on the seven-disc box, which is titled 'The Studio Albums: 1989-2007.'
The remixed 'Vapor Trails' stems from a pair of tracks that received a face lift in 2009 for the "Retrospective III" set. Fans have long complained about the kinda-shoddy mix of the album. Geddy Lee acknowledges the original record's shortcomings in a press release announcing the new sets. "'Vapor Trails' was an album made under difficult and emotional circumstances -- sort of like Rush learning how to be Rush again," he said. "As a result, mistakes were made that we have longed to correct. David Bottrill's remixes have finally brought some justice and clarity to this deserving body of our work.
"Every song has been given a new life, from the fire of 'One Little Victory,' 'Secret Touch' and 'Ceiling Unlimited' to the melodic musicality of 'Sweet Miracle' and 'How It Is,'" Lee continued. "These songs have been redeemed."
Additionally, the group will release 'The Studio Albums: 1989-2007' on the same day, Oct. 1, which features every album Rush released for Atlantic Records over the 18-year span. The set includes 'Presto' (from 1989), 'Roll the Bones' (1991), 'Counterparts' (1993), 'Test for Echo' (1996), the remixed 'Vapor Trails,' 'Feedback' (2004) and 'Snakes & Arrows' (2007).
More From Ultimate Classic Rock