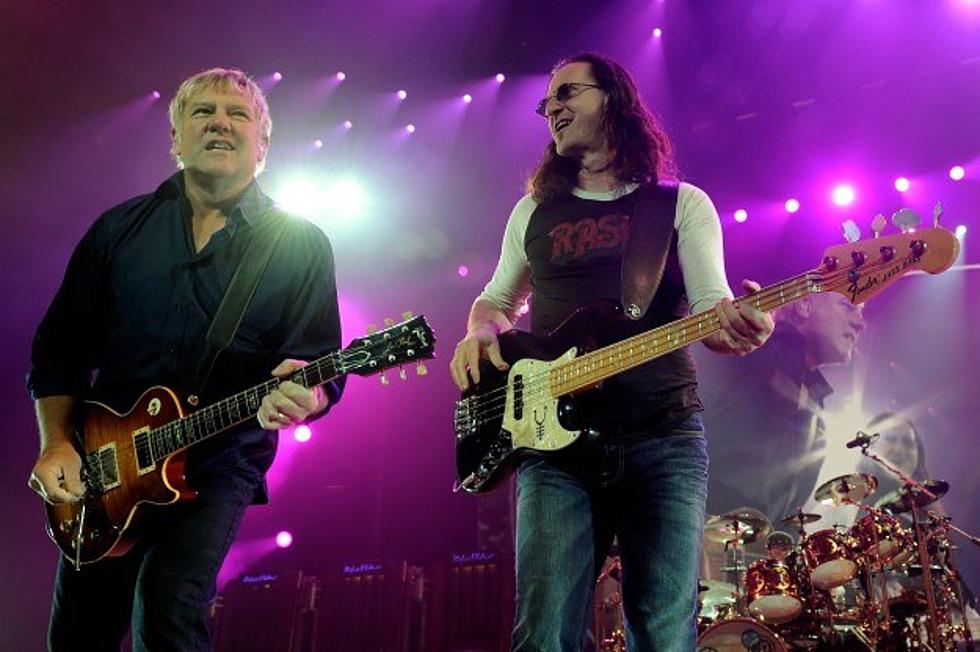 Rush's Alex Lifeson Credits Longevity for Band's Recent Pop-Culture Surge
When it comes to Rush's recent wave of TV and movie exposure — most notably the 2009 big-screen comedy 'I Love You, Man' — Alex Lifeson admits he and band mates Geddy Lee and Neil Peart "still scratch their heads over this whole thing."
On the other hand, Lifeson is quite sure it's a byproduct of his band's longevity. "I guess we've been around for so long, we have fans all over the place, and they're getting older and more influential," the guitarist tells Rolling Stone. "I guess you get movie directors and doctors and writers, and suddenly your name comes up in a film or documentary."
Speaking of documentaries, Lifeson credits 2010's 'Rush: Beyond the Lighted Stage' for changing the perception of his band, as well as for broadening Rush's fan base.
"It's brought in a whole new audience – a younger audience, a more diversified audience," Lifeson says. "More women come to our shows, which was always a little bit unusual." Hollywood movie credits, more female fans — could Rush's late-career mainstream acceptance be paving the way for possible induction into the Rock and Roll Hall of Fame?
"I don't care," Lifeson says. "It really, really doesn't matter at the end of the day. It's probably better left the way it is. There's more controversy for them and for us."
More From Ultimate Classic Rock