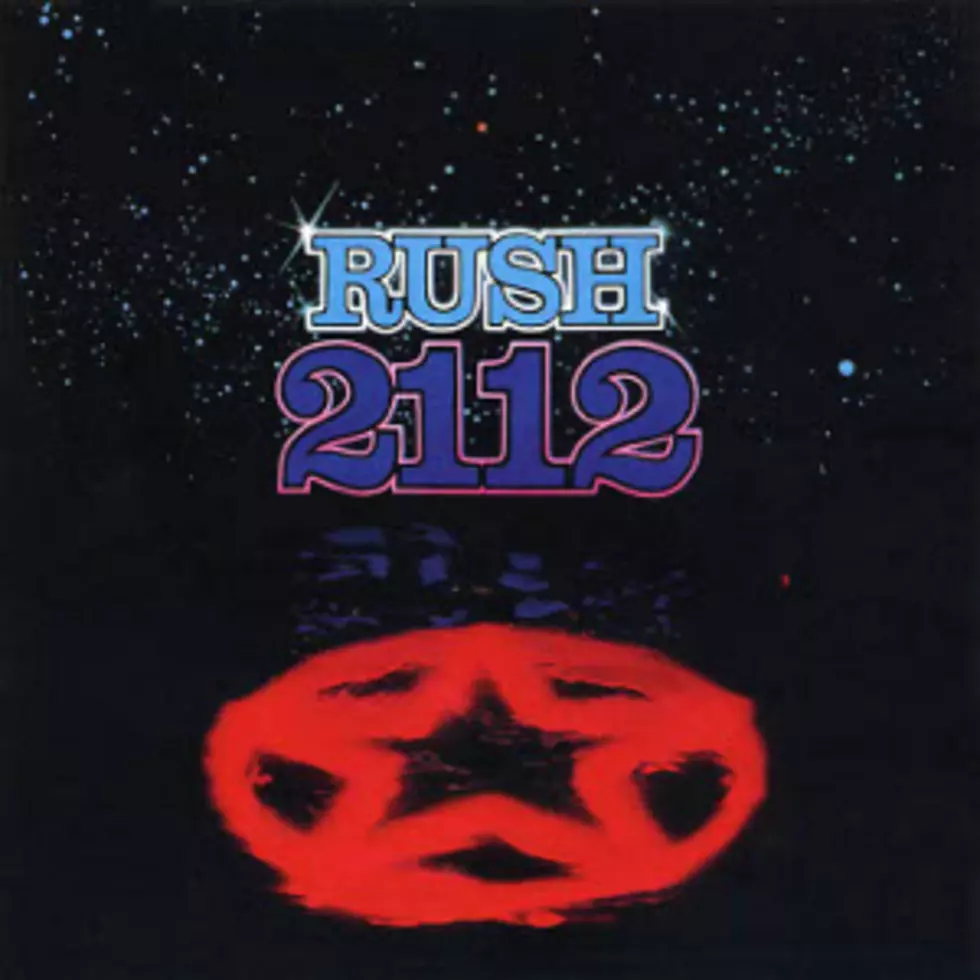 Rush to Release Super Deluxe Version of '2112' Album
Mercury Records
Rush will re-release their 1976 album '2112' in 2012. A description on Amazon lists Dec. 18 as the day three separate versions of the project will be available, although all three sets are available for pre-order now. '2112' was a comeback album for the Canadian rock band, after 'Caress of Steel' flopped.
According RushIsaBand.com, Rush sound engineer Rich Chycki confirmed the 5.1 surround sound remix of '2112.' As we said, there are three separate versions at Amazon, with little to distinguish them aside from the obvious. In addition to the CD plus audio DVD deluxe edition, fans can get a CD with audio BluRay deluxe version or CD plus audio BluRay super deluxe.
What's the difference between the deluxe and super deluxe? About $20. (We presume more details are forthcoming.)
Many have argued that '2112' is a concept album while others point out that only the 20-minute long title-track supports that theory. Drummer Neil Peart wrote the story behind '2112,' a song that finds a man facing off against the 'Priests of the Temples of Syrinx.' The seven part creation is intricate, and the album includes pictures of the hero on the back.
Perhaps the super deluxe version will include more on this story, or at least some more cool artwork.
More From Ultimate Classic Rock