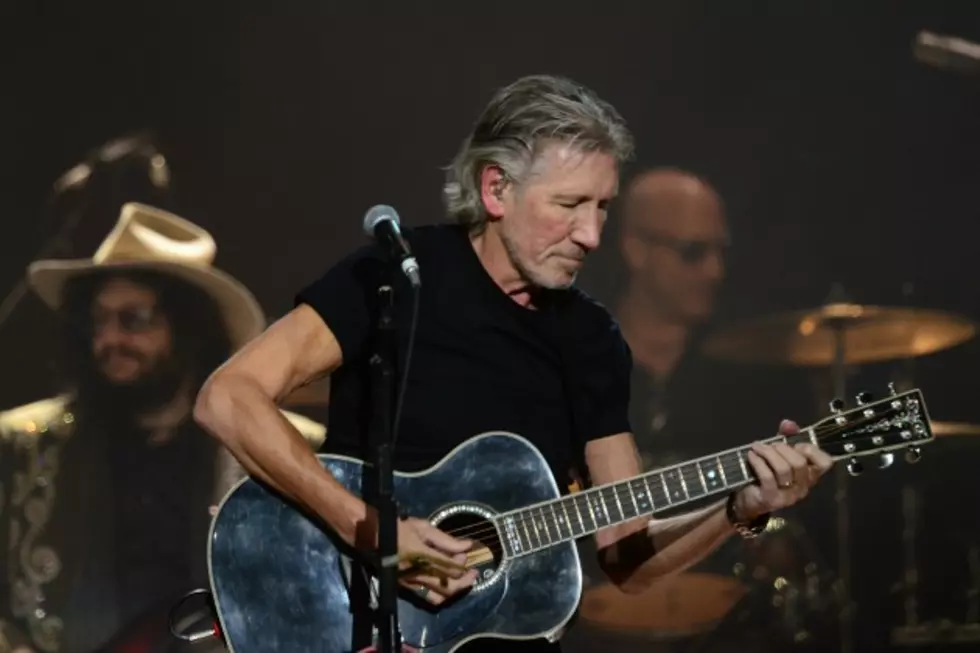 Roger Waters Is 2012's Highest-Paid Rock Musician
Brian Killian, Getty Images
Perhaps the next time Roger Waters decides to stage a touring version of Pink Floyd's 'The Wall,' he can build his bricks out of hundred-dollar bills.
He's certainly got enough of them, as indicated by Forbes' most recent list of the highest-paid musicians. As reported by Vintage Vinyl News, the recent tally puts Waters second overall on 2012's musical income-earners with a hefty $88 million, not far behind Dr. Dre, whose $110 million was good for first. (Although it should be pointed out that $100 million of Dre's haul came from his popular Beats line of headphones.)
As you might expect, the list contains plenty of classic rockers, including Elton John, whose ongoing Vegas residency helped line his pockets to the tune of $80 million, and U2, who pulled in a collective $78 million. Sixth place belongs to New Jersey's own Bon Jovi ($60 million), with Paul McCartney rounding out the Top 10 in a $57 million seventh-place tie with Taylor Swift.
As Vintage Vinyl News points out, a number of artists saw their fortunes fall in 2012. Artists who made the list in 2011 but are missing this year include the Eagles, Tom Petty, and AC/DC. But don't feel too bad for them -- all that means is they pulled in less than Sade, who came in 25th with $33 million. With new albums in 2013 already scheduled or expected from Bon Jovi, AC/DC, Black Sabbath, and Pearl Jam, we can expect plenty of classic rock love next year.