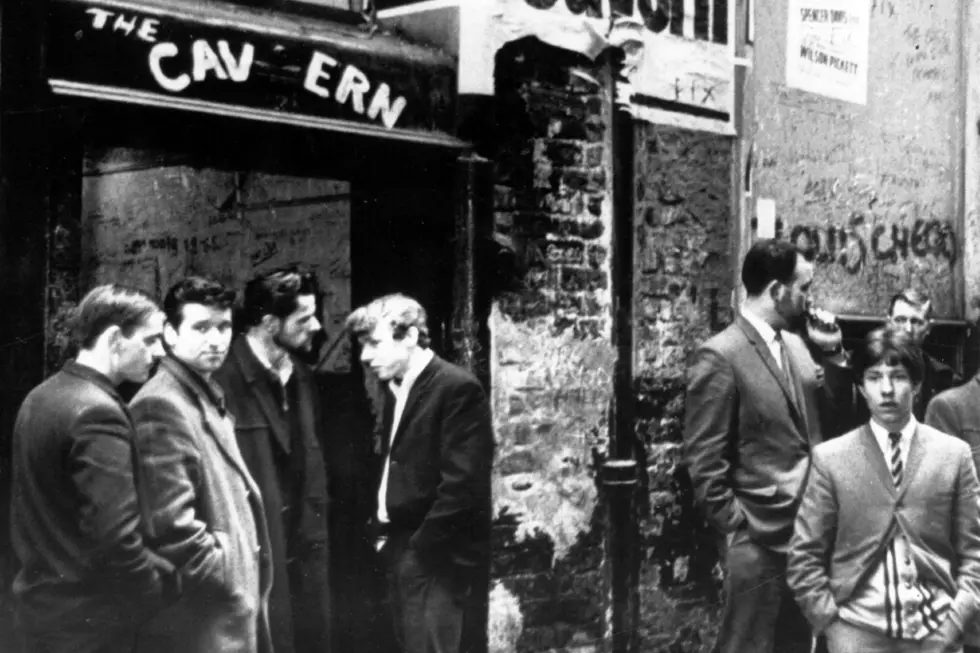 Ray McFall, Owner of the Cavern Club Where the Beatles Played, Dies
Hulton Archive, Getty Images
Ray McFall, who owned Liverpool's Cavern Club during the period when the Beatles cut their teeth on its stage, has died at the age of 88. The cause of death has not yet been disclosed.
As NME reports, McFall was responsible for turning the Cavern, which was located in a basement on Mathew Street, from a jazz club into a rock 'n' roll one roll shortly after he bought the two-year old venue in 1959. He first booked the Beatles for a lunchtime session on Feb. 9, 1961, but it almost didn't happen due to the club's dress code.
"The Beatles were different, and they were very well-rehearsed because they had come back from three months of torture in Hamburg," the Liverpool Echo recounts him as saying. "However, I didn't like them wearing jeans, which were taboo in the Cavern. Our doormen would stop anyone wearing jeans. I felt that if people were wearing good, clean clothes, they would be more likely to behave themselves, as they wouldn't want them getting dirty and damaged."
Regardless, the Beatles were allowed onstage and they soon became a fixture, playing both afternoon and evening shows. Exactly nine months after their debut, a local record store manager, Brian Epstein, walked into the Cavern to learn more about the group that he had been hearing about. He became their manager two months later.
The Beatles appeared at the Cavern nearly 300 times between that first show and Aug. 3, 1963, at which point they had become too big for the club. As they became global superstars, the Cavern became synonymous around the world with the group. A sign above its entrance boasted, "This is where it all began!"
McFall closed the club in 1966. The building was torn down in 1973 to make way for a railway station, but 11 years later, a replica of the Cavern was reopened on part of the original site by Liverpool Football Club player Tommy "The Anfield Iron" Smith. It remains a popular music venue and is still a major tourist spot for Beatles fans.
You Think You Know the Beatles?
See Other People We've Lost
More From Ultimate Classic Rock