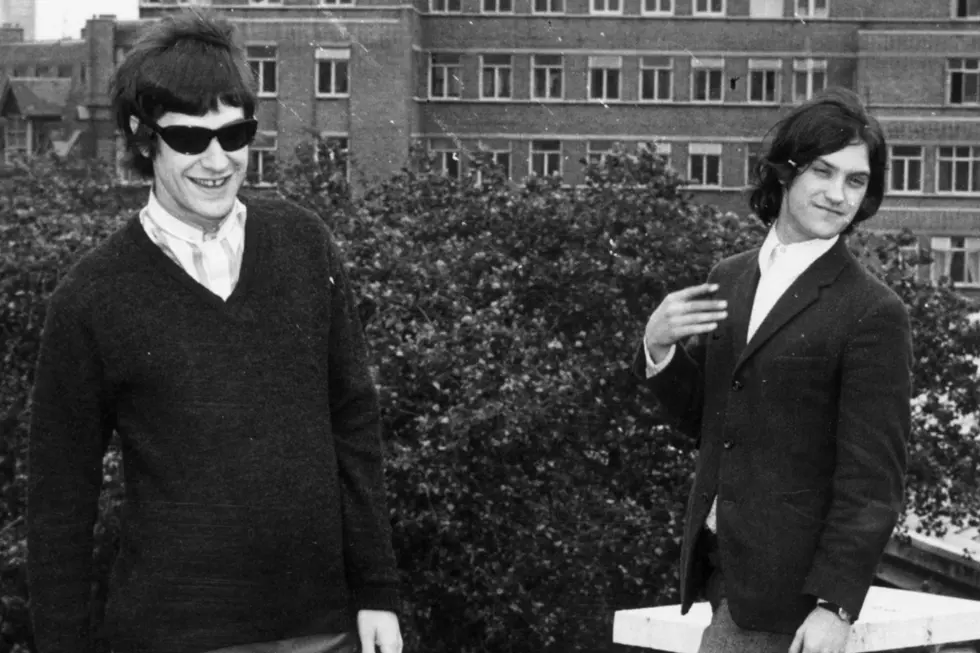 Ray and Dave Davies of the Kinks Working on New Songs
Hulton Archive, Getty Images
The rivalry between Ray and Dave Davies of the Kinks appears to have cooled for the time being. In a new interview, Ray said he and his younger brother worked together in the last 12 months.
"We actually put down a few demos last Christmas," he told Rolling Stone. "He came to see me, and he played me a couple of new songs."
Ray didn't add whether Dave wrote these for a a Kinks or solo effort, but he did have some nice words for Dave, calling him "very intelligent," a "good writer" and a "lovely bloke." That said, he did get in a slight dig, adding, "But he's got his way of thinking about things."
Davies said that his next project is an album of songs based on his 2013 book, 'Americana: The Kinks, the Riff, the Road: The Story,' with a small tour to follow. As for a proper Kinks reunion, he's going to speak to his brother but we shouldn't get our hopes up. Last month, Ray said that another long-running feud within group Kinks -- between Dave and drummer Mick Avory -- has been preventing a proper reunion. He slightly expanded on those words to Rolling Stone. Equating it with a "war," Ray said, "They shared a house in the '60s. I think some things went on there that created a rivalry."
More From Ultimate Classic Rock