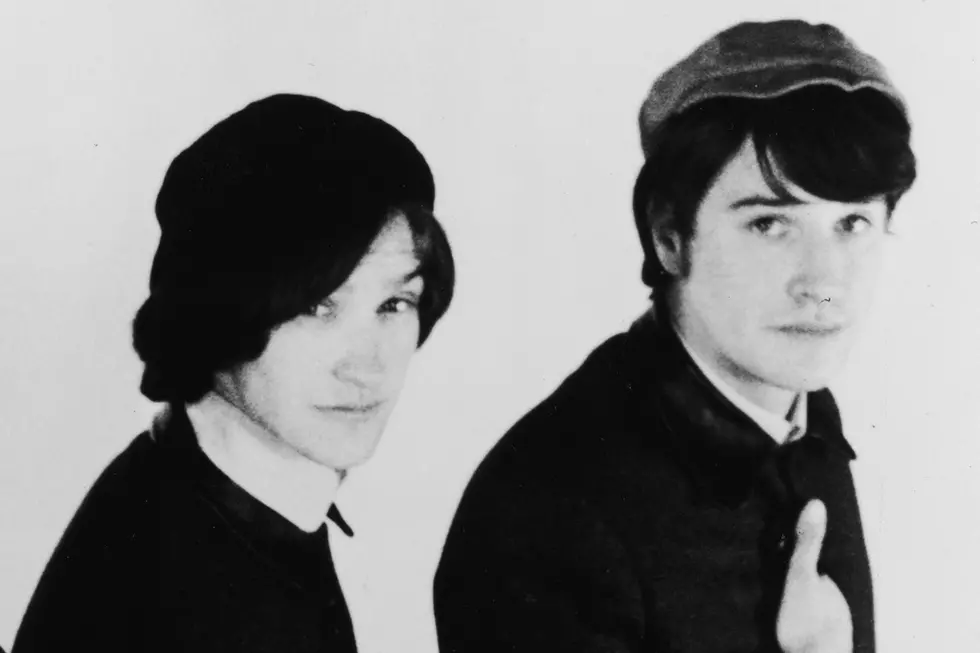 Ray and Dave Davies Writing Songs Together for 'Project Kinks'
Columbia TriStar / Handout, Getty Images
The Kinks are one step closer to releasing new material, as Ray Davies has revealed details behind recent sessions with his brother and bandmate Dave.
"Dave and I are having a collaboration on a few songs," Ray told Rolling Stone. "I'll be like, 'Here is the chorus, you write verse two.' I'm trying to keep the energy flowing, and I really want Dave involved creatively."
Referring to the endeavor as "Project Kinks," Ray said the Davies brothers have produced a series of new demos. The latest info seems to align with earlier statements from Dave, alluding to a Kinks LP in 2019. The band's last studio album was 1993's Phobia.
Regarding their new material, Ray revealed he'd like to bring former drummer Mick Avory into the fold, despite Avory's contentious relationship with Dave in the past. "I got them to say 'hello' last year," Ray said. "I want to get them in the studio together."
Avory's involvement would still leave "Project Kinks" short a bass player. Founding member Peter Quaife died in 2010, and Jim Rodford, who played with the band from 1978 to 1997, passed away last year. John Dalton, who was the Kinks bassist from 1969 to 1976, could be an option; Ray noted he "might reach out soon, perhaps November."
In the meantime, the Davies brothers are focused on making their recent demos as strong as possible. "The songwriting comes first," Ray asserted. "This is a song project, and keeping it in the family is something to enjoy."
In addition to "Project Kinks," the band has remained visible with a series of reissues recently. A box set of The Kinks Are the Village Green Preservation Society was released last November, while the 50th-anniversary edition of their Arthur (Or the Decline and Fall of the British Empire) album comes out later this month.
Ray was noncommittal when asked whether new music foreshadows a Kinks tour. For now, the Rock and Roll Hall of Famer is just happy to report his band is "back to [their] dysfunction again."
Kinks Albums Ranked
More From Ultimate Classic Rock