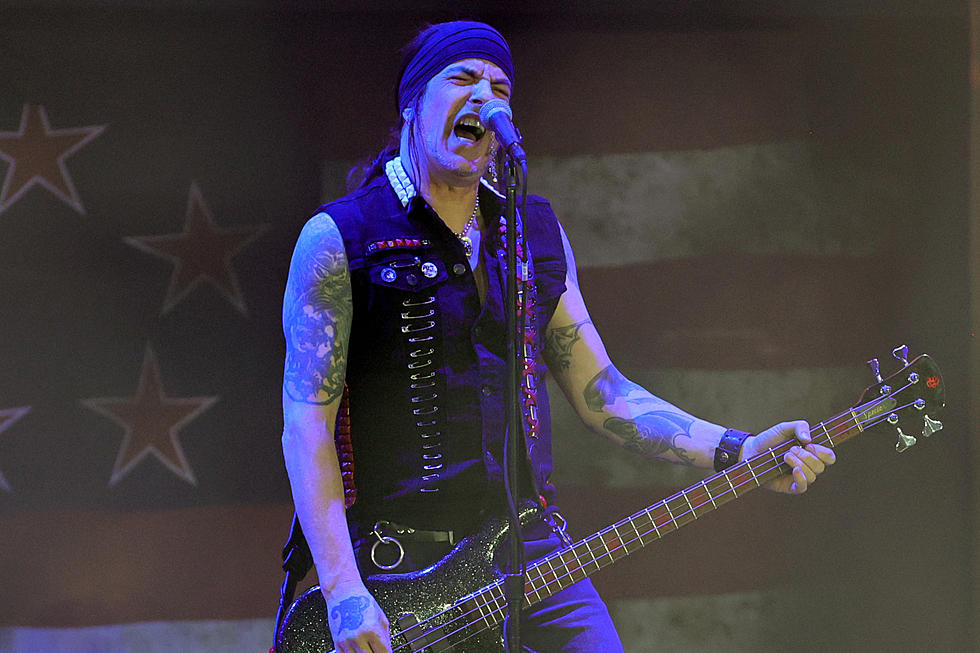 Rachel Bolan Details Skid Row's Frustration With Bob Rock
Ethan Miller, Getty Images
Skid Row bassist Rachel Bolan has detailed the frustrations he and the band felt while working with producer Bob Rock on their 1995 album Subhuman Race.
During an appearance on the Jeremy White Show podcast, Bolan noted that Rock's approach was different than what Skid Row was used to.
"With Bob, he tore [the songs] down and just [said], 'Play it this way. Do this, do that,'" the bassist explained, adding that Rock's process clearly worked for him and Metallica. For Skid Row, however, it was confusing.
READ MORE: Top 30 Glam Metal Albums
"I've got to be honest, I didn't know what Bob wanted," Bolan confessed. "The only thing I have a feeling he wanted was not to be there."
Though the bassist quickly noted he was being somewhat facetious, he admitted that "it didn't seem that [Rock] wanted to do it from the beginning."
'The Beginning of the End' for Skid Row
Even outside of their issue with Rock, the making of Subhuman Race was tumultuous for Skid Row.
"It was the beginning of the end for the band," Bolan recalled. "The band was just falling apart. It was evident that this was probably going to be the last record that we'd do."
READ MORE: Why 'Subhuman Race' Tore Skid Row Apart From Sebastian Bach
Subhuman Race was a commercial failure, paling in comparison to Skid Row (1989) and Slave to the Grind (1991), the two multi-platinum albums which preceded it.
"I can't say personally when I walked away from that record I felt good about it," Bolan admitted. "That record's kind of like a cult classic now. Some people really like it. I didn't like it sonically. I didn't like the way the songs turned out from what they originally were."
10 'Glam Metal' Albums Released After 'Nevermind' That Don't Suck
The genre was on life support, but a few gems still emerged in the shadow of grunge.
Gallery Credit: Bryan Rolli
More From Ultimate Classic Rock