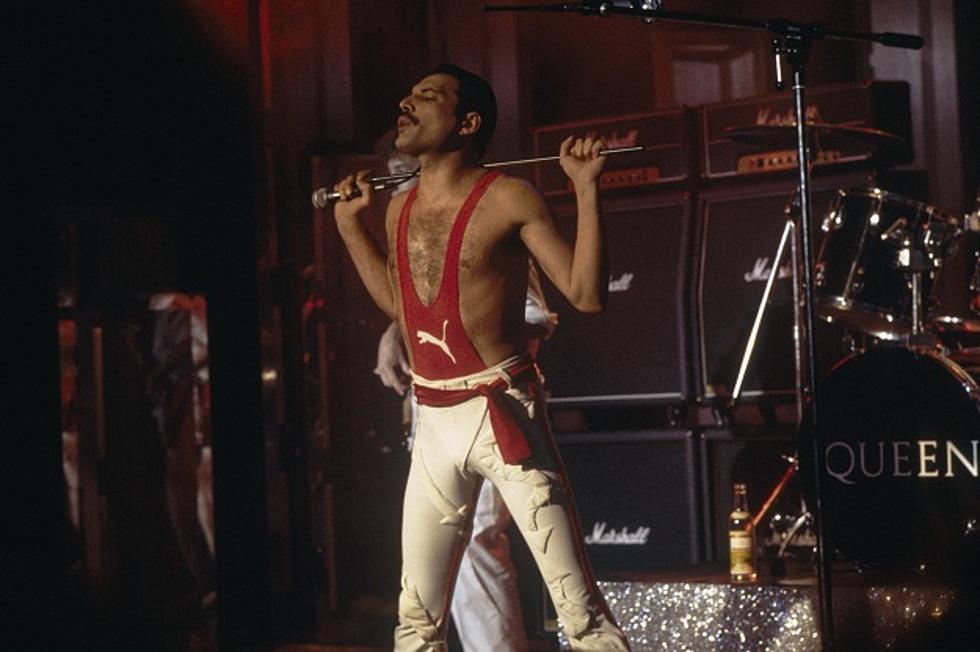 Queen Star Freddie Mercury Passed Away on This Day In 1991
It was 20 years ago today (Nov. 24) that rock 'n' roll tragically lost one of its finest frontman of all time when Freddie Mercury passed away at the age of 45. The Queen singer died of bronchopneumonia brought on by AIDS less than one day after finally publicly acknowledging he had the disease.
Formed by Mercury, guitarist Brian May and drummer Roger Taylor from the ashes of a band called Smile in 1971 in London, Queen would go on to release 15 studio albums, selling more than 300 million copies worldwide and scoring nine Top 20 U.S. hit singles in the process.
Mercury is remembered for his flamboyant stage persona, for his four-octave vocal range and as a major songwriting force in the band, single-handedly penning Queen classics like 'Bohemian Rhapsody,' 'Killer Queen,' 'Crazy Little Thing Called Love' and 'We Are the Champions.'
Interest in the band has remained high since his death. The musical 'We Will Rock You,' which launched in 2002, has been a massive hit, with sold-out shows still running in London and a touring version hitting everywhere from Australia and Japan, to Europe, South Africa and Las Vegas here in the States.
Film producer Graham King has a Mercury biopic in the works and plans to start shooting next year. The flick will star 'Borat' creator Sacha Baron Cohen as the Queen star.
Guitarist Brian May remembered Mercury on what would have been his 65 birthday in September. "Even though physically he is not here, his presence seems more potent than ever," May wrote in a Twitter post. "He will always epitomize the perfect frontman -- the consummate channel of communication between a band and an audience."
More From Ultimate Classic Rock