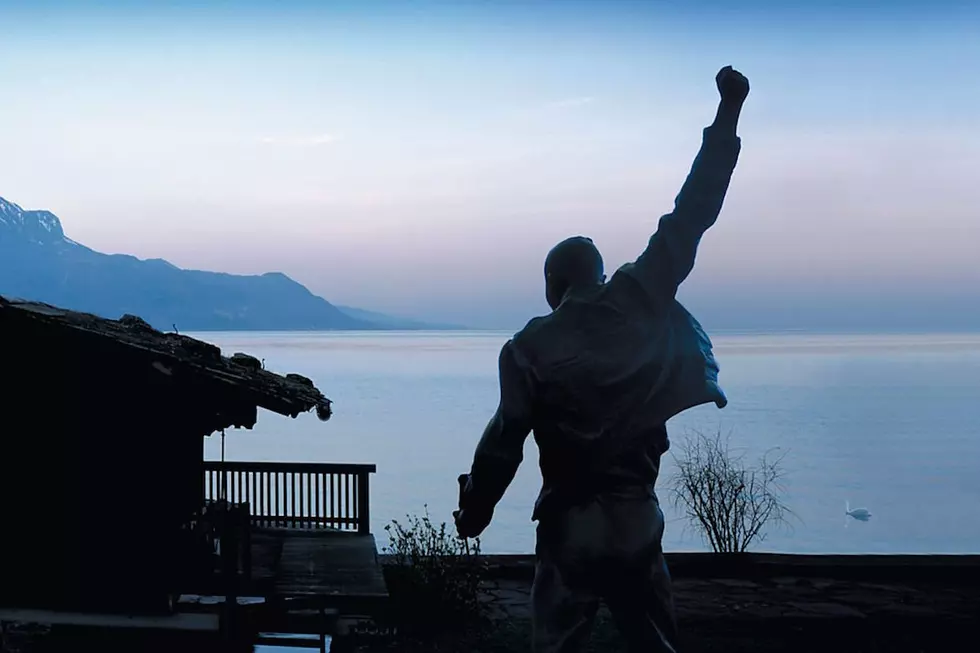 How Queen Pulled Together for Final Triumph, 'Made in Heaven'
Hollywood Records
Freddie Mercury's death wasn't the end of Queen's classic era. Instead, that finale came with Made in Heaven, an album that arrived on Nov. 6, 1995, with the last of a flurry of recordings the ailing singer made before succumbing to AIDS in 1991. It also marked the final full-length project to feature the band's co-founding bassist John Deacon.
Mercury had incessantly worked in the months after the release of 1991's Innuendo to make sure there was enough material for Queen to continue without him. He moved from Munich to Montreux, where Queen owned Mountain Studios, so that he could work through his last days.
"I think our plan was to go in there whenever Freddie felt well enough, just to make as much use of him as much as possible," Queen guitarist Brian May would later recall. "We basically lived in the studio for a while, and when he would call and say 'I can come in for a few hours,' our plan was to just make as much use of him as we could."
Even as his health sharply declined, Mercury was putting down vocals, right up until September 1991, when he stopped short of completing a track called "Mother Love." By November, Mercury was dead. The members of Queen were devastated. Even knowing Mercury's wishes regarding a follow-up recording, it was nearly two years before they could bring themselves to approach the project again.
"I have never got over his death," drummer Roger Taylor later told Rolling Stone. "None of us have. I think that we all thought that we could come to terms with it quite quickly, but we underestimated the impact his death had on our lives. I still find it difficult to talk about. For those of us left, it is as though Queen was another lifetime entirely."
Listen to Queen Perform 'My Life Has Been Saved'
And yet none of that portent weighs down Made in Heaven. It remains one of Queen's most determinedly optimistic works and – despite the scattershot, posthumous nature of its release – a stronger album that its predecessor. As Mercury neared the end of his life, everyone knew it, and they pulled together like never before. "Freddie said, 'Write me stuff. Keep giving me words. I will sing,'" May recalled in the same Rolling Stone article.
In truth, not all of Made in Heaven was assembled from Mercury's final vocals. Some of the material dated back to sessions for 1984's The Works and some to Mercury's 1985 solo album, Mr. Bad Guy. "You Don't Fool Me," meanwhile, was simply pieced together by producer David Richards from what was left over. Yet, it hangs together beautifully.
The sun splashes through songs like the John Deacon-composed "My Life Has Been Saved," "Heaven for Everyone" (a Taylor original that insists "this world could be fun"), Mercury's "I Was Born to Love You" and "A Winter's Tale," which takes fans inside the vista Mercury looked out upon at Montreux.
Only on "Mother Love" does Made in Heaven betray some sense of what lay ahead. There are clues in the narrative sense ("I'm a man of the world and they say that I'm strong," Mercury sings at one point. "But my heart is heavy and my hope is gone"), but it's also far more visceral. May ended up having to sing the last verse because by then Mercury was gone.
Made in Heaven became Queen's fourth U.K. No. 1 in row, and seventh overall, before Deacon announced his retirement a few years later. "Freddie's death affected him badly," Robert Ahwai, a college friend and musical collaborator, later said. "Maybe he thought, 'Freddie was the band, so what's the point?'"
Queen haven't been back to the top of the charts since.
Queen Albums Ranked
You Think You Know Queen?
More From Ultimate Classic Rock