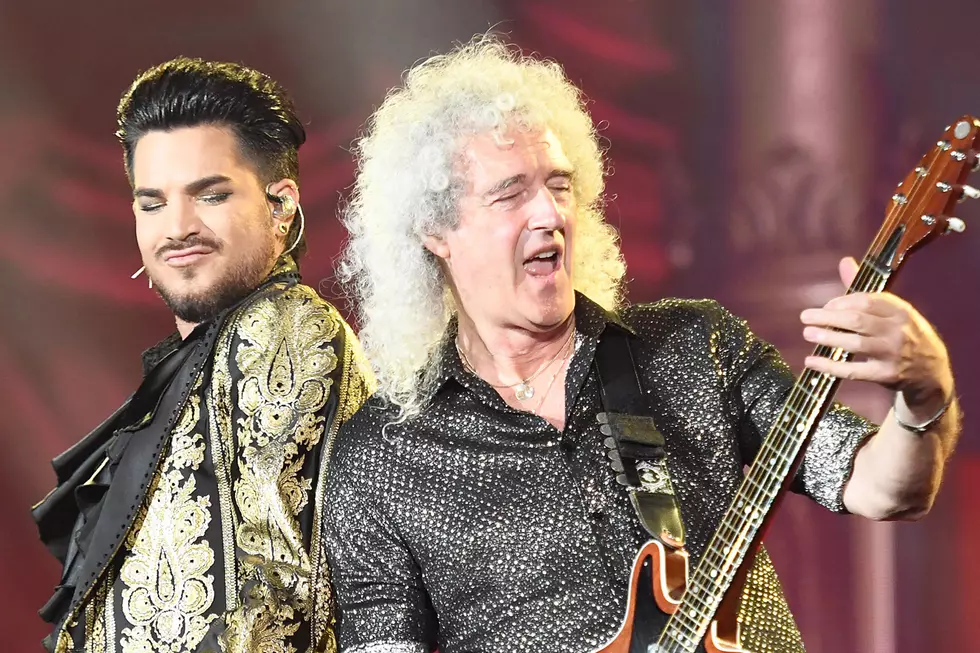 Queen and Adam Lambert Announce North American Tour Dates
Noam Galai, Getty Images
Queen and Adam Lambert have announced a 2023 North American tour.
The run of shows will begin on Oct. 4 in Baltimore and include stops in cities like Toronto, New York, Boston, Nashville, Chicago, San Francisco and Los Angeles. As with their last tour, Lambert, Brian May and Roger Taylor will be supported onstage by keyboard player and musical director Spike Edney, bassist Neil Fairclough and percussionist Tyler Warren.
"I can't wait to tour North America one more time with the Rhapsody tour alongside the two unbelievably talented legends that are Brian May and Roger Taylor," Lambert said in a press release.
"Our last tour featured our most ambitious production ever," May added. "So we decided to rip it apart and get even more ambitious. Watch out world."
You can see a complete list of show dates below.
Tickets for the upcoming concerts will be available starting March 31. To keep ticket prices at face value for fans, Queen and Lambert are working with the venues' ticketing partners to minimize the risk of resale. Fans who purchase tickets and are no longer able to attend will be able to resell their tickets at their original price using the Ticketmaster Face Value Exchange program.
"I'm not 35 anymore, and leaving home for two months is not easy," May told Variety in November. "But we feel as like if we're all fit and well, that we'd like to go out there one more time.
Queen and Adam Lambert, The Rhapsody Tour 2023
Oct. 4 – Baltimore, MD @ CFG Bank Arena
Oct. 8 – Toronto, ON @ Scotiabank Arena
Oct. 10 — Detroit, MI @ Little Caesars Arena
Oct. 12 – New York, NY @ Madison Square Garden
Oct. 15 – Boston, MA @ TD Garden
Oct. 18 — Philadelphia, PA @ Wells Fargo Center
Oct. 23 — Atlanta, GA @ State Farm Arena
Oct. 25 – Nashville, TN @ Bridgestone Arena
Oct. 27 – St. Paul, MN @ Xcel Energy Center
Oct. 30 — Chicago, IL @ United Center
Nov. 2 – Dallas, TX @ American Airlines Center
Nov. 5 — Denver, CO @ Ball Arena
Nov. 8 – San Francisco, CA @ Chase Center
Nov. 11 – Los Angeles, CA @ BMO Stadium
2023 Rock Tour Preview
Reunions, farewells and long-awaited shows are on the horizon.
More From Ultimate Classic Rock