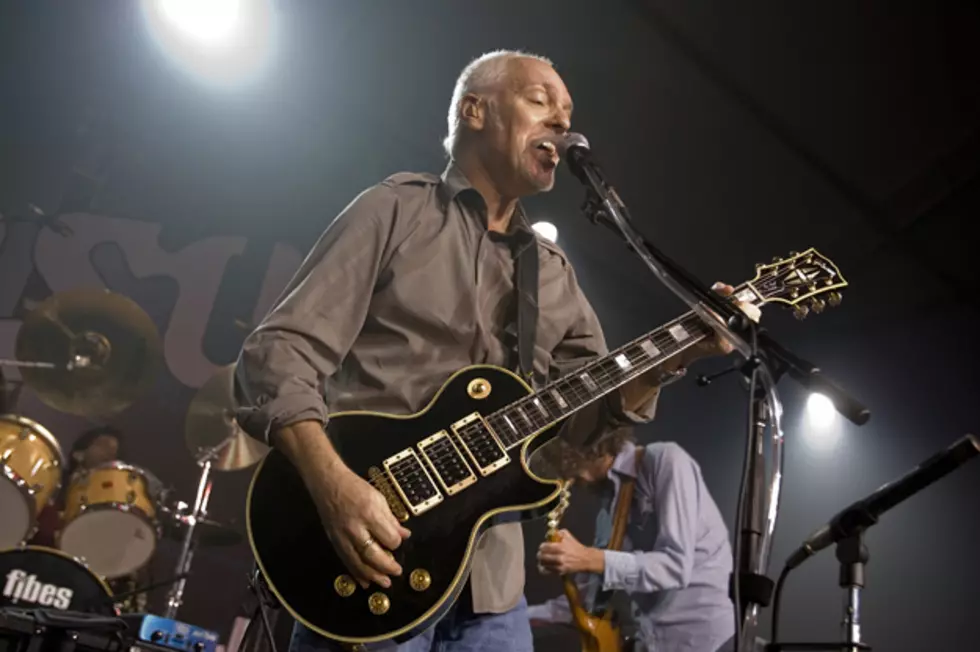 Peter Frampton Recalls His Departure From Humble Pie
As Peter Frampton prepares to revisit his gigantically successful 'Frampton Comes Alive!' release on tour this summer, he took a moment to reflect on his 1971 departure from Humble Pie.
In a recent interview, Steve Black from the syndicated program the Chop Shop Guitar Show asked Frampton if the Humble Pie exit felt like a big mistake after he left the band.
Frampton calls the year after he left Humble Pie "the worst year of my life" and says that he watched 'Rockin' the Fillmore,' his final album with the band, "zoom" up the charts as Humble Pie "took off like a bandit."
"So of course, I thought I'd made the absolute [worst choice]," recalls Frampton. "This is it, I've gone and done it – I've been very lucky so far with my gut instincts, but this was wrong."
Ultimately, Frampton says that he was comfortable with his end decision and admits that he knew at the time that 'Rockin' the Fillmore' probably would be successful, but that he just had the "feeling" that leaving Humble Pie was the right thing to do.
In summary, Frampton said, "I'm thrilled that I had the opportunity to be in the band and it's probably the best band I could have ever been in at that time. And also, [I'm glad] that [Humble Pie singer-guitarist] Steve [Marriott] and I got together before he passed away and we got to work together [one more time]."
Frampton's summer tour kicks off Wednesday (June 15), and fans can look forward to three-hour sets from the veteran singer-guitarist, highlighted by a full album performance of his landmark 'Frampton Comes Alive!' release. Check out the current list of tour dates here.
Watch Peter Frampton and the Surviving Members of Humble Pie Perform 'I Don't Need No Doctor.'
More From Ultimate Classic Rock