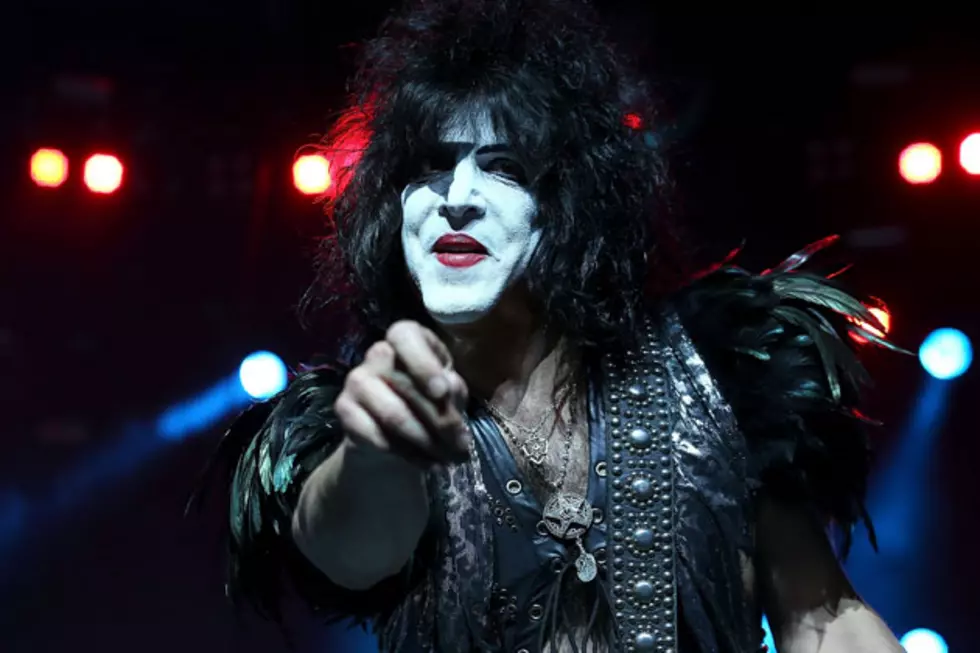 Paul Stanley's Autobiography to Arrive Next Spring
Paul Kane, Getty Images
Nearly a year ago we learned that Paul Stanley is writing his memoir. Now we learn that it should be on sale at an undetermined date in the spring of 2014.
"Going through 60 years of photos to choose some to include in my autobiography coming out this spring," the Kiss singer wrote on Twitter last week. The tweet was accompanied by a picture of him sitting in an elaborate high-backed chair, looking at a negative, with several stacks of slides and various snapshots spread out on his solid, dark-wood desk.
For years, Stanley had no interest in telling his side of the story, but he recently had a change of heart. "[A]t this point, with the three other guys from the original lineup having written books," he said when announcing the book, "it's kind of like, 'OK, have you all said your piece? OK? Now let me tell you what happened.'"
Apropos of nothing, a high chair and a toy car appear in the background of the picture. But now we know that, despite the expensive-looking furnishings, Stanley's young children are allowed to play in his office.
More From Ultimate Classic Rock