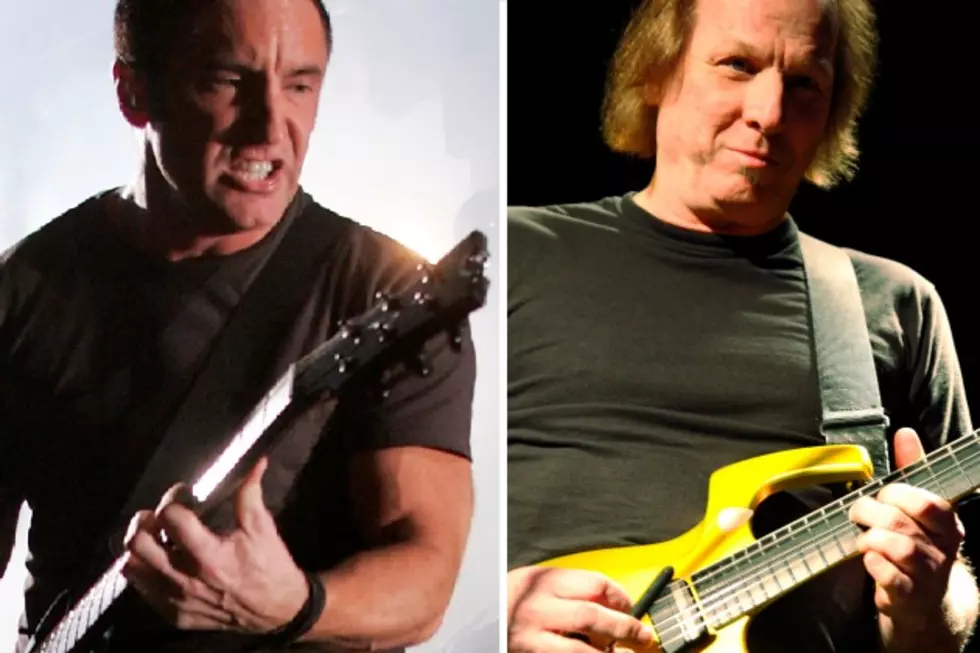 King Crimson, Jane's Addiction Vets Join Revamped Nine Inch Nails Lineup
Karl Walter, Getty Images / Windish Agency
"I was working with (him) on some musical ideas," Reznor says, "which led to some discussion on performing, which led to some beard-scratching, which (many steps later) led to the decision to re-think the idea of what Nine Inch Nails could be, and the idea of playing a show. Calls were made to some friends, lots of new ideas were discussed, and a show was booked – which led to another, which somehow led to a lot of shows."
Reznor will now be joined by Belew, along with Eric Avery of Jane's Addiction, Josh Eustis of Telefon Tel Aviv and earlier NIN sidemen Alessandro Cortini and Ilan Rubin for dates that will include smaller U.S. venues this summer, an arena tour in the fall and then worldwide dates beginning in 2014.
Before that, Reznor will release the debut album from How to Destroy Angels, his side project with wife Mariqueen Maandig, Atticus Ross and Rob Sheridan. 'Welcome Oblivion' is due March 5, 2013, and a tour by that group is expected as well. Reznor has also announced plans for a remaster of Nine Inch Nails' 1999 album 'The Fragile.'
Belew, who has also served as a sideman with the Talking Heads and David Bowie, previously appeared on several NIN projects, including both 'The Fragile' and 'The Downward Spiral.' Avery was in Jane's Addiction from its inception until 1991, then again from 2008-10.
More From Ultimate Classic Rock