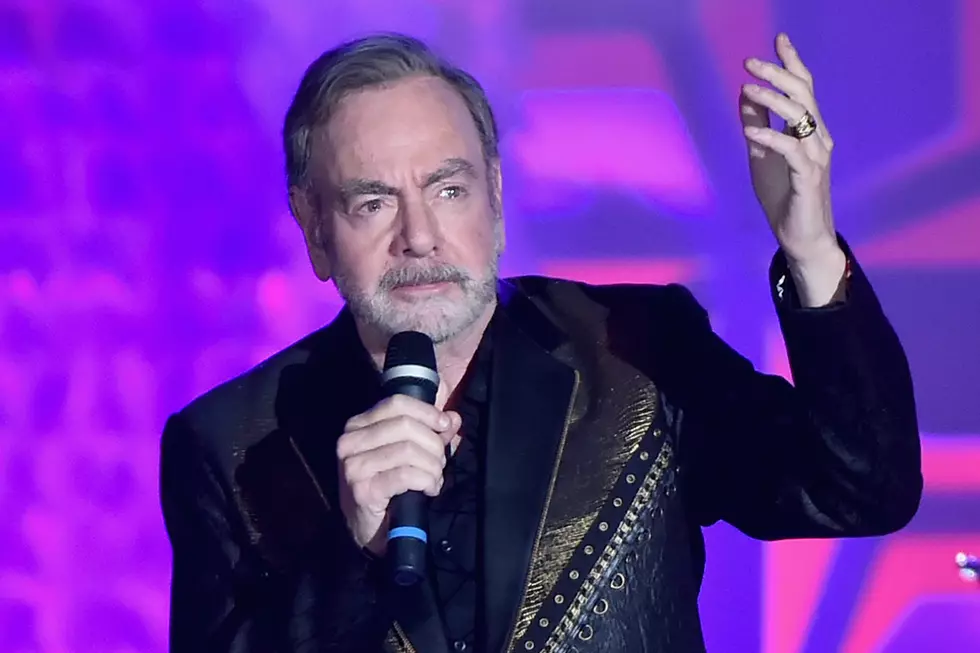 Neil Diamond Only Just Learned to Accept Parkinson's Diagnosis
Theo Wargo, Getty Images
Neil Diamond says he's only recently learned to accept his Parkinson's disease.
His diagnosis in 2018 prompted an immediate cancellation of a planned tour, and the announcement that no more road trips would take place. He's performed briefly on a handful of occasions since then, but in a new interview with CBS Sunday Morning to be aired tomorrow (April 2), he explained he'd been in denial for at least two years.
"I don't like it," Diamond, 82, said. "But… this is me; this is what I have to accept. And I'm willing to do it. And, okay, so this is the hand that God's given me, and I have to make the best of it, and so I am." Asked when he'd come to accept the situation he replied: "I think this has just been in the last few weeks. But somehow, a calm has moved [into] the hurricane of my life, and things have gotten very quiet… And I like it. I find that I like myself better. I'm easier on people. I'm easier on myself. And the beat goes on, and it will go on long after I'm gone."
Elsewhere in the chat, he was asked how he felt about A Beautiful Noise, the Broadway play based on his life. "It was all pretty hard – I was a little embarrassed; I was flattered, and I was scared," he admitted. "Being found out is the scariest thing you can [face], because we all have a facade. And the truth be known to all of 'em. I'm not some big star. I'm just me."
Top 100 Live Albums
These are more than just concert souvenirs or stage documents from that awesome show you saw last summer.
More From Ultimate Classic Rock