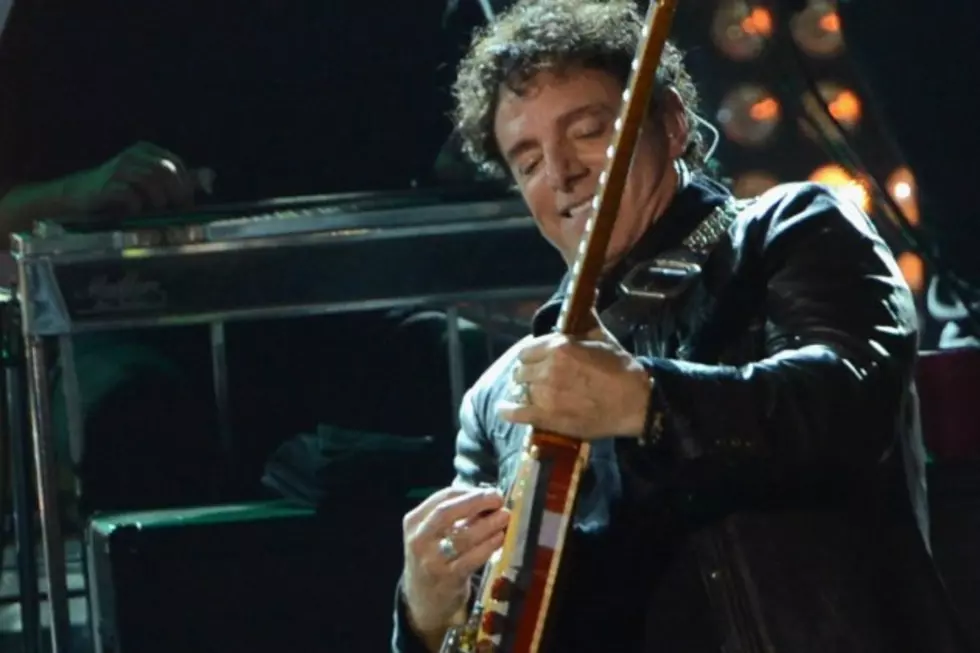 Neal Schon Teases Track from Upcoming 'Vortex' Project
Rick Diamond, Getty Images
While the members of Journey continue to debate whether to record another album, guitarist Neal Schon remains impressively busy with an array of side projects that includes a solo album he's calling 'Vortex.'
Schon, who's been described by Journey keyboard player Jonathan Cain as being "sort of resistant" to penning new tunes that hearken back to the band's multi-platinum '80s LPs, released the solo record 'So U' earlier this year, and has also been at work in the studio with Carlos Santana, playing new tracks with the original Santana lineup for the upcoming 'Santana IV' release. In between all this activity, he's also finding time to put the finishing touches on 'Vortex,' which should see release next year.
"Carlos Santana gave me a new name after we were in rehearsal, and he's calling me 'Vortex.' I looked it up afterwards, and I was like, 'Wow, what a cool name!' So I decided that one of the new tunes off this new record that will be next coming after the 'So U' record with Smith, Jan Hammer and Igor Len, I'm calling it 'Vortex' and I'll probably call the record 'Vortex,'" Schon told Ultimate Classic Rock earlier this year. "Because this record leaves chips on the ceiling."
You can get a feel for a few of those chips in the clip below, which was posted to Journey's Facebook page with a note reading, "Check out the little soundbite of Neal and Jan Hammer trading off on this smokin' new track to be released early next year under the Neal Schon VORTEX." If you like what you hear here, Schon promises there's a lot more where that came from; as he added in the comments, "This record is off the hook sick! Over 100 mins of ass-kicking instrumentals."
More From Ultimate Classic Rock