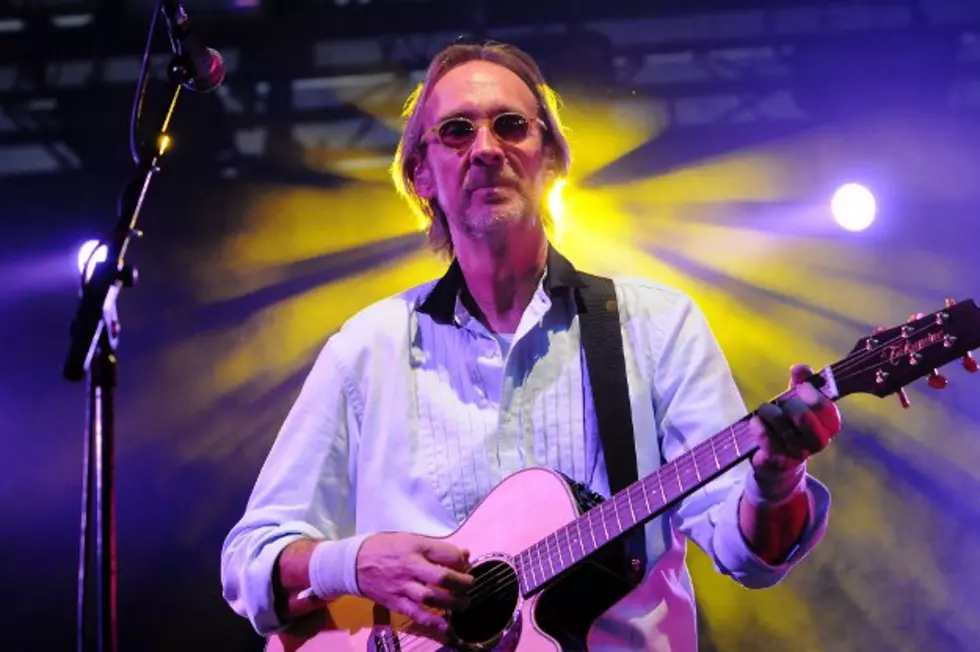 Mike Rutherford Puts Genesis in the Past: 'I'd Rather Do Something New'
With Genesis in a dormant state for the past few years, guitarist Mike Rutherford has been focused on moving forward, most recently with a retooled version of his '80s Mike & The Mechanics project.
The Mechanics, minus former lead singer Paul Carrack, returned to action in 2009. They released a new album entitled 'The Road' in 2011, featuring new vocalists Andrew Roachford and Tim Howar.
The band's shows this summer featured material from the new album, plus a selection of Mike & The Mechanics hits and even songs like 'Throwing It All Away,' 'Follow You, Follow Me' and 'I Can't Dance' from the Genesis catalog.
But while former guitarist Steve Hackett preps an entire album's worth of Genesis favorites, updated with the help of an all-star cast, Rutherford says that he prefers to look forward. "I find it strange, going back and playing these songs ... it's not for me. If I were Steve ... I'd rather do something new."
Rutherford says that the three Genesis songs that are currently in his setlist are as nostalgic as he wants to get when it comes to that period of his musical career. But he is planning an expanded reissue of the Mechanics album 'The Living Years' from 1988. The new edition will feature an updated version of the smash hit title song, newly recorded with the band's current vocalists, plus a previously unreleased track, newly finished by Rutherford, called 'One by One.'' It features both Paul Carrack and late Mechanics singer Paul Young, best known for his work on the band's hit single 'All I Need Is A Miracle,' sharing vocals on the track.
In total, the new reissue will feature a full second disc of added material, the contents of which are currently being determined. Rutherford reveals that there are plenty of additional rarities, B-sides and live material to choose from.
While Rutherford would "never say it's a mistake" that the band carried on with new vocalist Ray Wilson for the 'Calling All Stations' album after Phil Collins left, he allows that the combination was somewhat lacking. "The writing team was incomplete. I felt that me and Tony and Ray, that was not quite enough. Maybe if we had done more, we would have found some answers to that question."
More From Ultimate Classic Rock