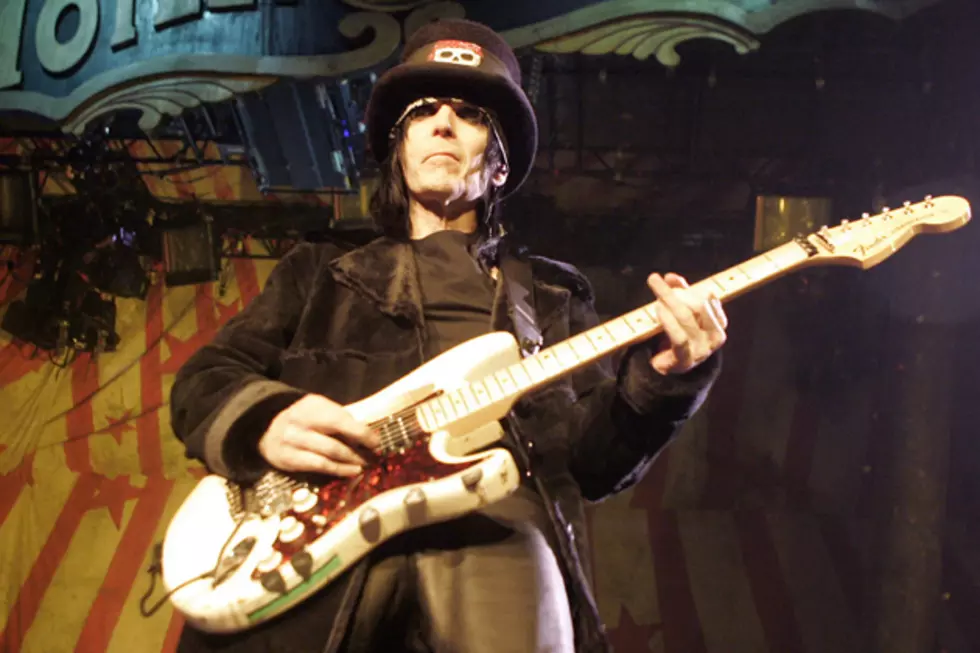 Mick Mars Reveals That He Nearly Left Motley Crue
Peter Kramer, Getty Images
Since forming in 1981, Motley Crue's lineup has remained relatively stable. While both Vince Neil and Tommy Lee tried their hands at solo careers, they were eventually brought back into the fold. Recently, Mick Mars revealed that he came dangerously close to quitting during the recording of 1997's 'Generation Swine,'
The album was made when their label, after the failure of their 1994 self-titled release, put pressure on the band to reconcile with Neil. However, Mars' frustrations weren't due to a repeat of the conflicts that caused the initial split, but with producer Scott Humphrey, who added electronic and industrial textures to bring them up-to-date with then-popular trends.
"That was a complete turnaround from what I felt Motley Crue should be doing at the time," Mars told Eddie Trunk on his Sirius/XM radio show. "It was like, 'We're not House of Pain or Nine Inch Nails or anything like that. We're a full-on hard rock kicking ass band.' I don't know what the hell was going on, but I didn't like it. It was a very difficult situation for me."
According to Mars, Humphrey's inability to effectively communicate what he liked and didn't like made those sessions impossible. Still, he never told the other members of his desire to leave. Instead, he continued, it was "one of those passive-aggressive kind of things, sitting back and going 'Aargh.' I was happy when they didn't call in for me to play."
With that period now 17 years in the distance, has Mars been able to detach himself from that difficult period and objectively re-evaluate 'Generation Swine?'
"I can actually say I hated that album."
Think You Know Motley Crue?
More From Ultimate Classic Rock