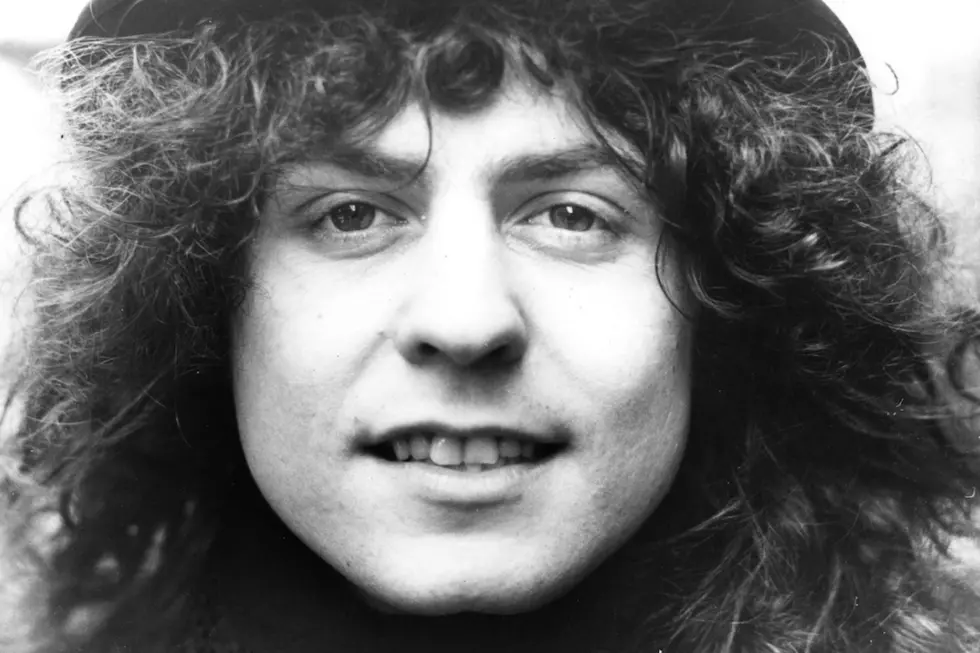 Central Press / Stringer ~ Getty Images
Rock 'n' roll lost one of its greatest talents on Sept. 16, 1977, when Marc Bolan and his girlfriend, Gloria Jones, were involved in a tragic auto accident. The leader of T. Rex was returning home after dinner when the vehicle left the road, smashed through a fence and hit a tree. Bolan was a passenger, and his side of the vehicle took the brunt of the impact. He was thrown into the back of the car and killed instantly.
The official cause of death was "shock and hemorrhage" due to multiple injuries consistent with a traffic accident. Bolan, who was born Mark Feld, died just a couple weeks shy of his 30th birthday.
The music world was in shock at the news, as Bolan had become one of the leaders of Britain's glam rock scene. Rod Stewart, Elton John, and David Bowie joined mourners at his funeral at the Golders Green Crematorium. Meanwhile, Cliff Richard, Keith Moon, and Gary Glitter were among those who sent along flowers.
At the time of his death, Bolan was piecing his life back together after his marriage ended and his health began to fail due to his cocaine addiction. The birth of his son in 1975 started him on a comeback path, and Bolan had just shot a TV special prior to the night of his death. He was planning new music and a tour.
Bolan's son Rolan, who was not in the vehicle and was only 20 months old at the time at the accident, returned to the site of the crash years later to unveil a monument to his late father and announce his intentions to pursue music as a career. In 2007, the 30th anniversary of Bolan's death, the site in south-west London was officially recognized as Marc Bolan's Rock Shrine by the English Tourist Board in their England Rocks guidebook.
 
 
See How T. Rex and Others Got Their Names
More From Ultimate Classic Rock