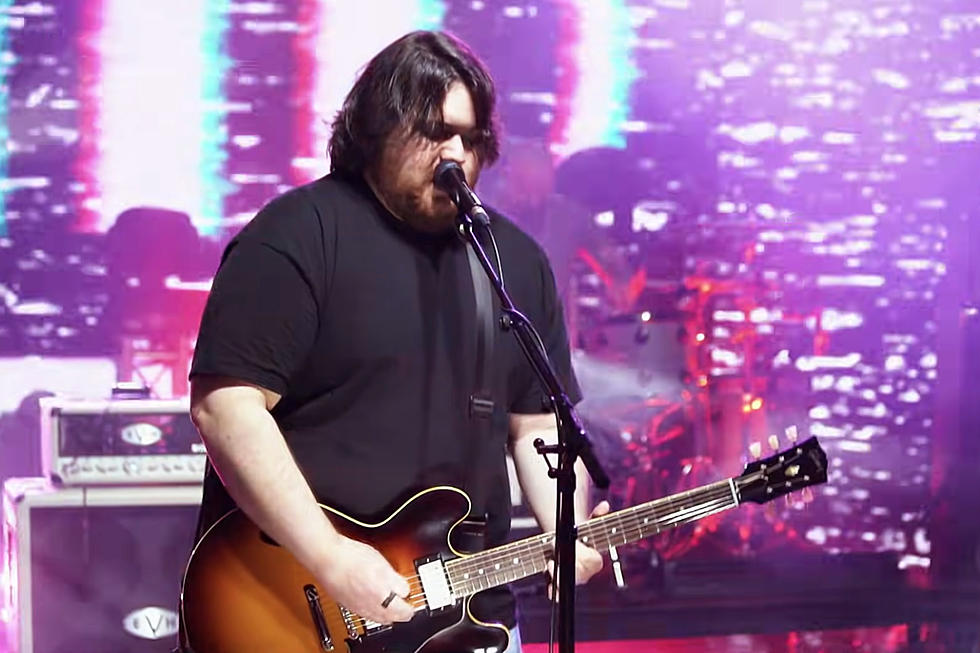 Mammoth WVH Cancels Remaining Young Guns Tour Dates Due to COVID
YouTube
Mammoth WVH has cancelled their remaining dates on the Young Guns tour after members of the band's touring personnel tested positive for COVID.
"After an incredible weekend in Las Vegas with my family for the Grammys, I flew back yesterday to meet up with my band and crew in North Carolina to continue the Young Guns tour. This morning as everyone took COVID tests to re-establish the bubble that has served us on the tour, we came to find that members of our band and crew who didn't travel with me were positive," Wolfgang Van Halen explained via press release.
"I have tested negative via rapid and PCR tests for the last 5 days in preparation for the Grammys and still continue to do so," he added. "With only 6 shows left in the tour, it breaks my heart that we unfortunately won't be able to continue. Mammoth WVH will do our very best to make up the dates that we missed to the fans in those markets in the future."
Dirty Honey, who has been co-headlining the Young Guns tour alongside Mammoth WVH, will still perform the remaining concerts as scheduled. Fans can request refunds for the affected shows at their point of purchase.
Mammoth WVH is still scheduled to return to the road for a string of U.S. performances running from April 29 to May 21, followed by dates overseas.
Mammoth WVH's single "Distance" was nominated for Best Rock Song at the Grammys, but lost to Foo Fighters' "Waiting on a War." Despite the result, Van Halen tweeted that it was "such an honor to be nominated for the first song I ever released on my own, in a category with artists I've looked up to my entire life. I don't know if that'll ever fully set in. Pop didn't win the first time he was nominated too, so it looks like I'm following in his footsteps quite nicely. Who knows what the future holds. All I know is I'm feeling pretty damn grateful. What a wild experience this was."
Top 40 Rock Albums of 2021
In spite of the ongoing pandemic, music soldiered on.
More From Ultimate Classic Rock