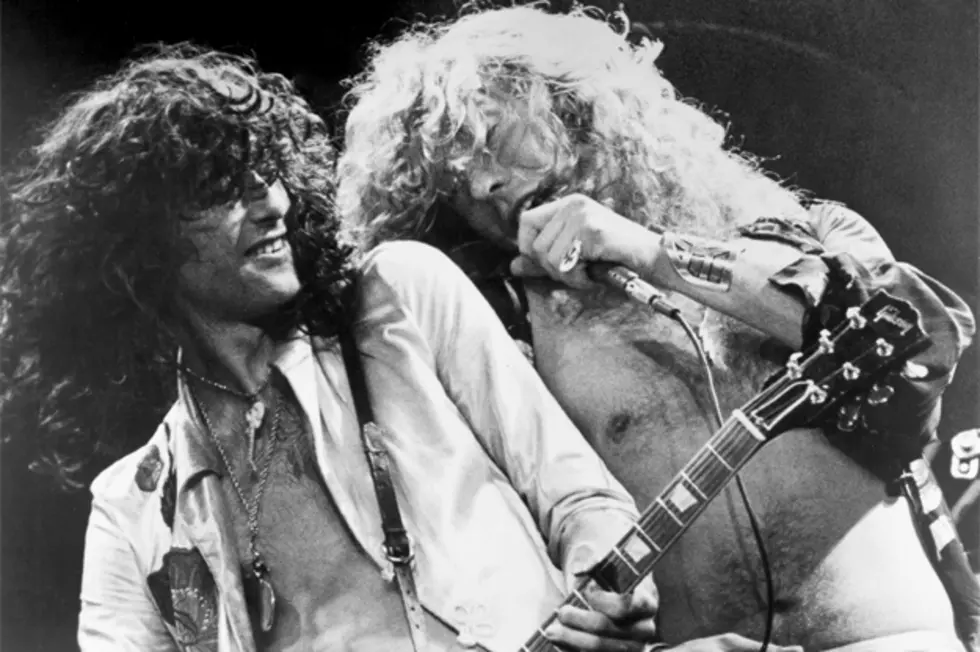 No. 31: 'The Battle of Evermore' – Top 50 Led Zeppelin Songs
Michael Ochs Archives, Getty Images
Led Zeppelin's forays into folk were often as affecting as their totemic rock compositions, as 'The Battle of Evermore,' No. 31 on our countdown of the Top 50 Led Zeppelin Songs, demonstrates.
Pastoral and antique-sounding — perhaps because of lyrical nods to 'The Lord of the Rings,' Jimmy Page's insistent mandolin and/or John Paul Jones' lilting acoustic guitar — the tune represents some of Led Zeppelin's most sophisticated songwriting.
The band stitches together evocative imagery ('Oh, well, the night is long the beads of time pass slow / Tired eyes on the sunrise, waiting for the eastern glow') to describe a battle between good and evil. Vocal shadowing from Sandy Denny (ex-Fairport Convention) added even more delicacy.
'The Battle of Evermore' remains one of Led Zeppelin's most enduring songs. The Lovemongers (aka the side project of Heart's Ann and Nancy Wilson) famously covered this song on an EP (and the 'Singles' soundtrack), while Robert Plant still plays it live today.
More From Ultimate Classic Rock